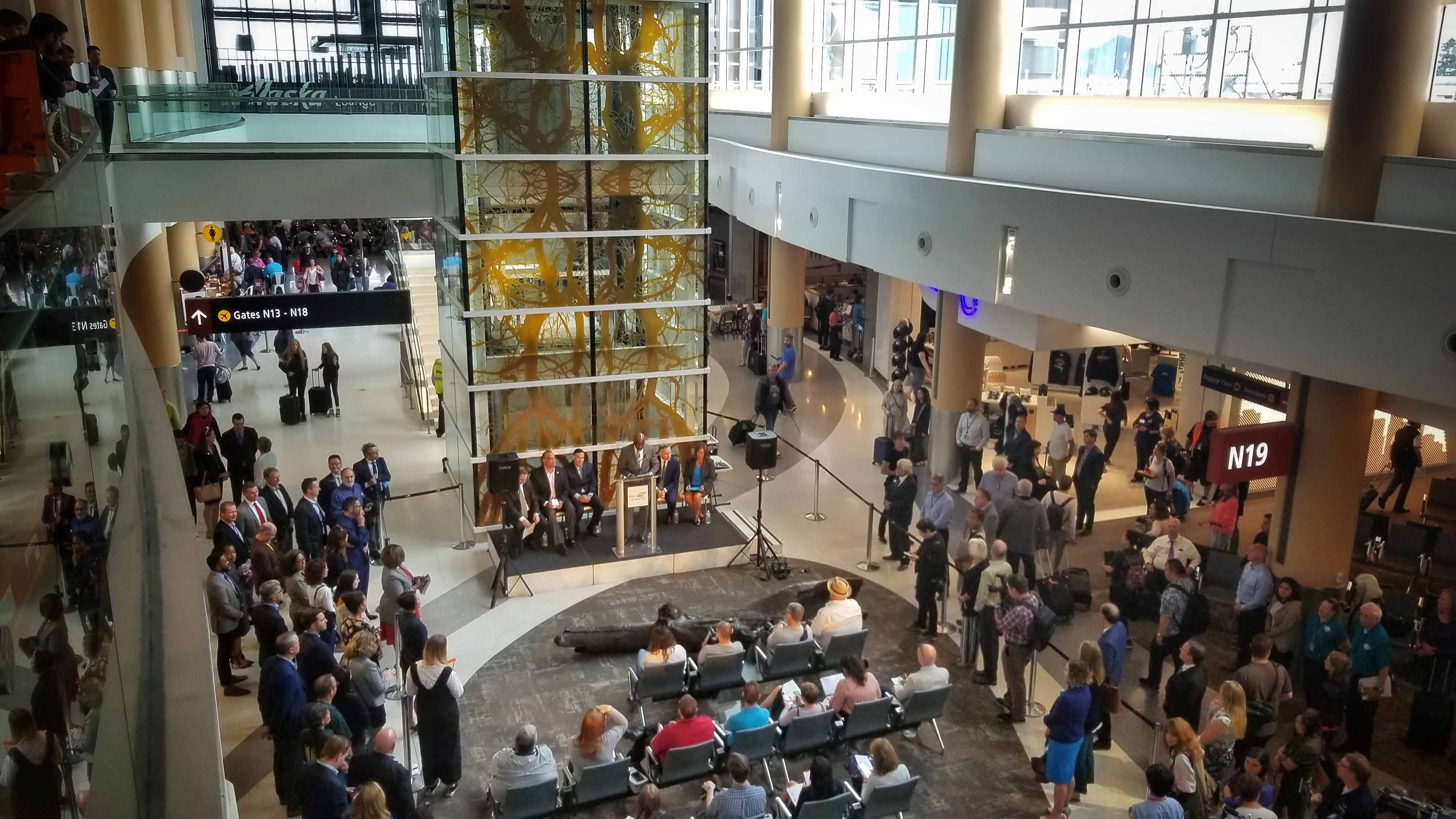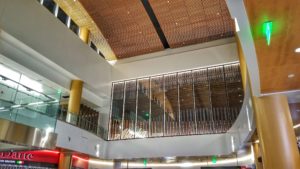 On July 11th, Port of Seattle/Sea-Tac Airport, Alaska Airlines and Hensel Phelps celebrated the completion of Phase 1 for the North Satellite  Modernization Project. Phase 1 extended the building 240 feet to add 180,000 SF to the existing North Satellite to add eight new aircraft gates. The expansion features new dining, retail and larger hold rooms equipped with comfortable seating and plenty of convenient power outlets. All of this under a beautiful, soaring ceiling which floods the terminal with natural light.
The celebration continued with the grand opening of the Alaska Lounge, on the mezzanine level of Phase 1. Alaska Lounge members will enjoy a premium, high-end lounge with a free-flowing floor plan including a custom bar and barista-staffed espresso stand. Finishes include sculptural wood concierge podiums, architectural branded shiplap wood wall and a free-standing polished hearth.
North Satellite Terminal Modernization Project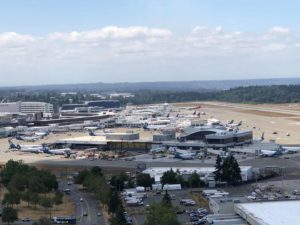 Hensel Phelps has been building the North Satellite  Modernization Project since 2016 and will continue Phase 2 until mid- 2021. Phase 2 will fully renovate the existing 46-year old facility to match the new expansion including more than doubling the entire space, nearly tripling dining and retail space, enhance waiting areas, increase natural light, and make seismic upgrades. The baggage handling system, elevators and stairs will be extensively refurbished. Additionally, the scope includes mechanical, electrical and communication upgrades. The project is being designed and built to achieve LEED Silver certification.
Check out the Port of Seattle's fly through video: