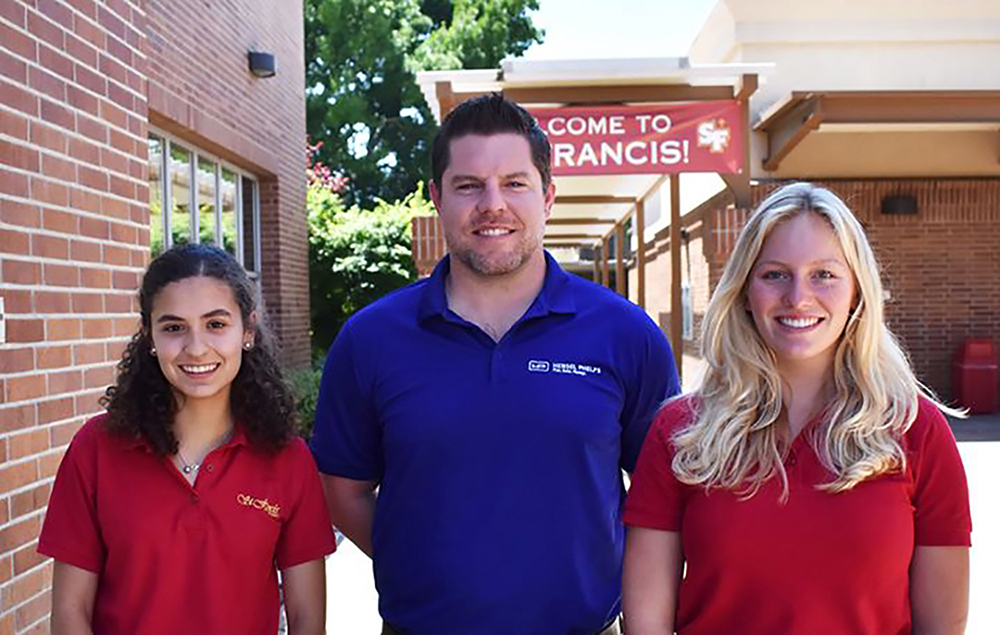 From July 16th – 27th, the Northern California District hosted two St. Francis High School students for a construction externship program on a medical facility project in Sacramento, CA. Both students will be entering the 11th grade this coming fall and were carefully chosen from six interested candidates that Project Manager, Will Cates, and Project Superintendent, Bruce Hudson, selected after interviews alongside St. Francis principal, Fadia Desmond.
The two-week shadowing program allowed Grace and Ana to touch on aspects of construction management, general contracting, architecture and engineering and familiarize themselves with the AEC industry processes. The objective was to foster interest in the industry at the high school level.
Grace and Ana had the opportunity to learn what Hensel Phelps does while also getting a glimpse into 'A Day in the Life' of individuals involved in the AEC industry including architectural, MEP, structural and more. They also had the opportunity to tour a jobsite, learn about safety and quality control and spend a day learning about construction technology. We can't wait to see what these young ladies accomplish in their careers!