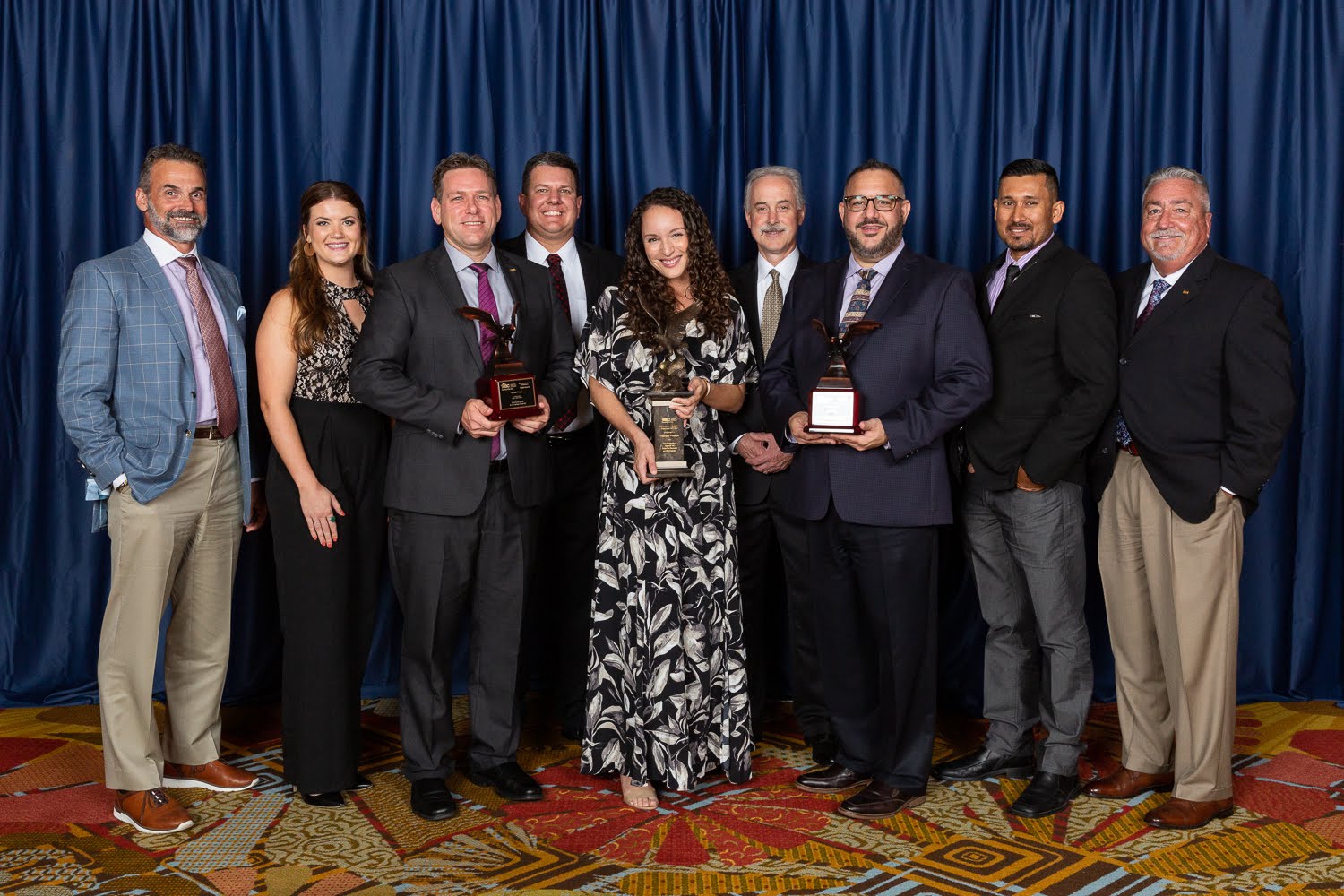 Associated Builders and Contractors' Excellence in Construction awards program is the industry's leading competition that honors both general and specialty contractors for innovative and high-quality merit shop construction projects. The award honors all construction team members, including the contractor, owner, architect, and engineer. The winning projects were judged on complexity, attractiveness, unique challenges, completion time, workmanship, innovation, safety, and cost.
The Orlando International Airport (MCO) Airside Four Renovation and Wing Expansion Project Team graciously accepted the ABC Central Florida's 2019 Project of the Year Award and an Excellence in Construction Eagle Award in the Renovation category. The $93 million project entailed the renovation and expansion of the 80's and 90's wings, the entire Federal Inspection Station and Customs and Border Protection Hall, baggage claims, HVAC systems, security features, and more while keeping the airport completely active, allowing over 22 million passengers to pass through the jobsite safely with zero safety incursions or flight delays.

Aventura Hotel at Universal Orlando's project team also accepted an ABC Central Florida Excellence in Construction Eagle Award in the Commercial category for projects between $100 – $250 Million at the annual banquet. ​The new 17-story hotel includes 600 guestrooms and an additional 13 kids suites. Rooms and suites provide an excellent sanctuary from the excitement of the parks, with modern finishes that emphasize calming, natural colors, and plenty of light from floor-to-ceiling windows. End rooms provide panorama views of Downtown Orlando and Universal Orlando parks. The resort includes amenities such as restaurants, a rooftop bar and grill, multiple pools and hot tubs, a splash pad, an up-to-date fitness center, and public and support service areas along with associated site work and landscaping. On the lobby level, the resort will have a fast-casual food hall with five different cuisine options, as well as a Starbucks.

The Hilton Miami Dadeland Hotel project was awarded an ABC Florida East Coast Chapter Eagle Award in the $50-100 Million Commercial category at the annual Excellence in Construction Awards gala held October 18 at JW Turnberry Miami resort. Hensel Phelps received the honor for work on the new 169,000 SF hotel located on the Baptist Health South Florida campus in Miami, Florida. The eight-level hotel and conference center features 84 contemporary rooms including 24 extended-stay suites, 10,000 SF of meeting and event space including a 6,450 ballroom, a farm-to-table restaurant, a pool, meditation garden, and more.
The GEO Group Corporate Headquarters project was also awarded an ABC Florida East Coast Chapter Excellence in Construction Eagle Award at the annual awards gala in the $35-50 Million Commercial category. The new seven-story global headquarters in Boca Raton, Florida houses all of GEO's corporate functions and provides state-of-the-art facilities for more than 300 employees with over 106,000 SF of office space and 114,000 SF of parking space. Private kitchens, a club room, and a large outdoor pre-function space are among the amenities in this fully integrated Class-A office building.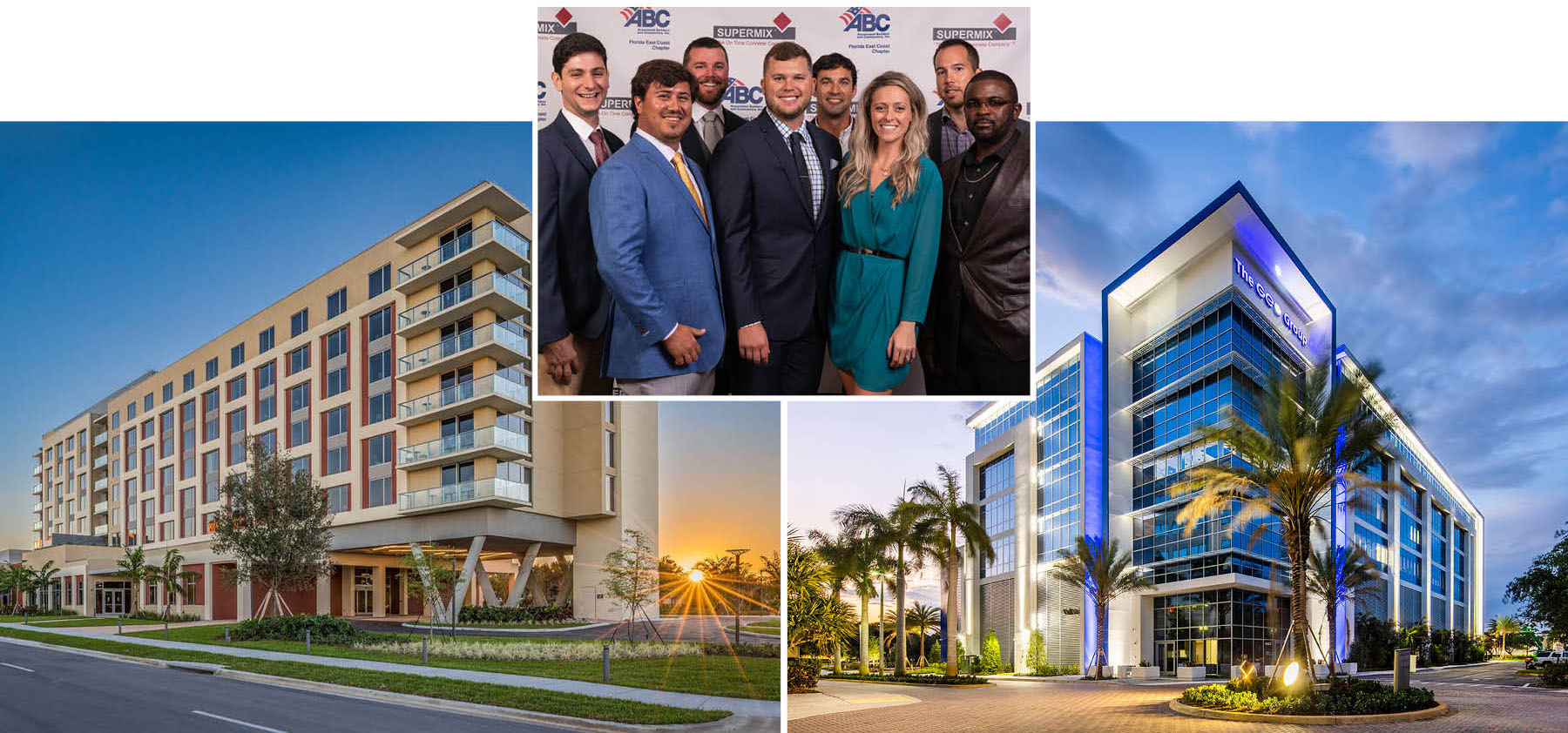 Hensel Phelps is proud of all the Southeast District project teams who took home trophies! These awards speak volumes to the challenges each team overcame to produce these world-class facilities!