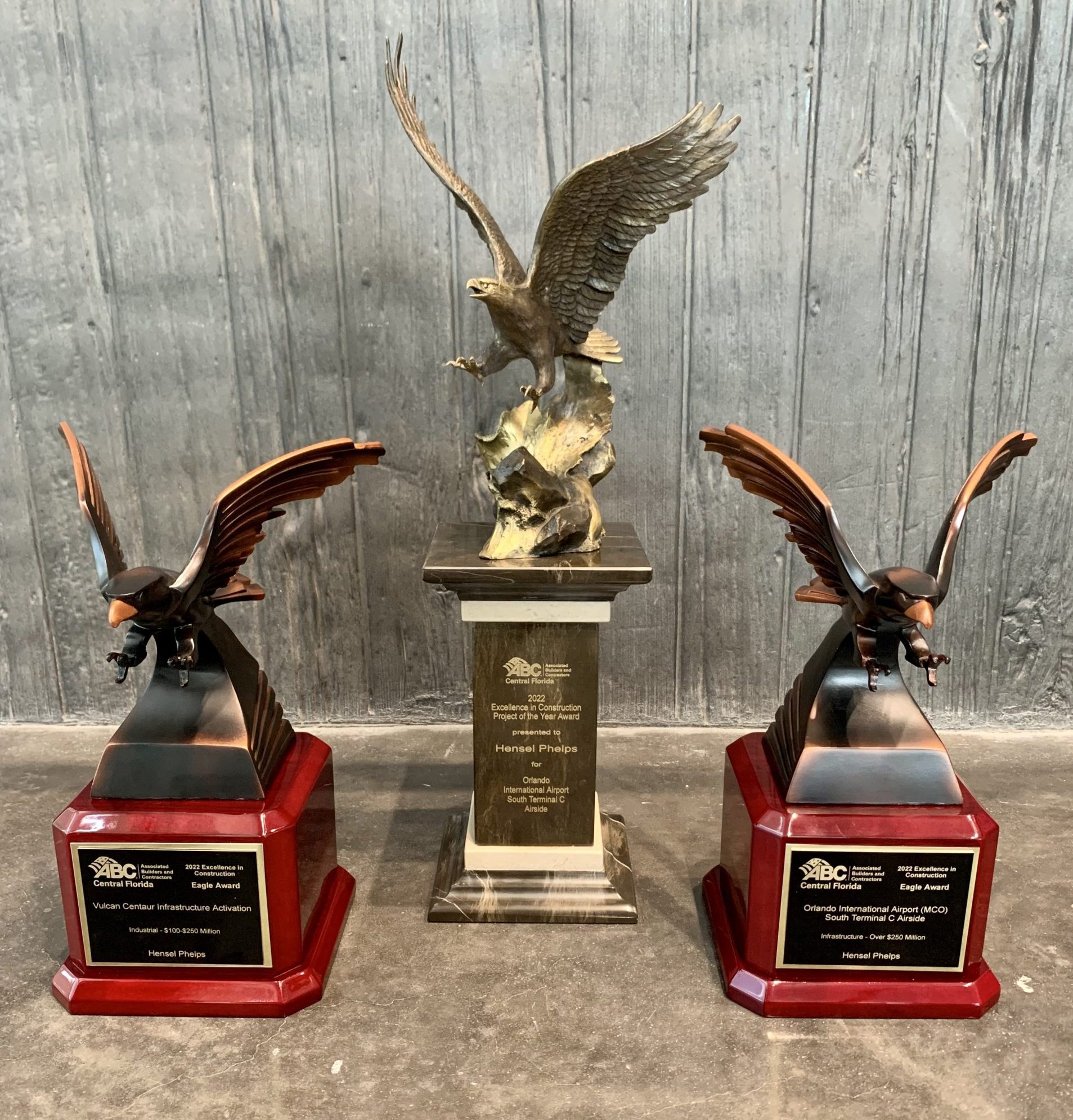 Associated Builders and Contractors' Excellence in Construction awards program is the industry's leading competition that honors both general and specialty contractors for innovative and high-quality merit shop construction projects. The award honors all construction team members, including the contractor, owner, architect and engineer. All projects were judged on complexity, attractiveness, unique challenges, completion time, workmanship, innovation, safety and cost.
The Orlando International Airport (MCO) South Terminal C Airside project accepted the 2022 Excellence in Construction Project of the Year Award and an Eagle Award in the Infrastructure Over $250 Million category.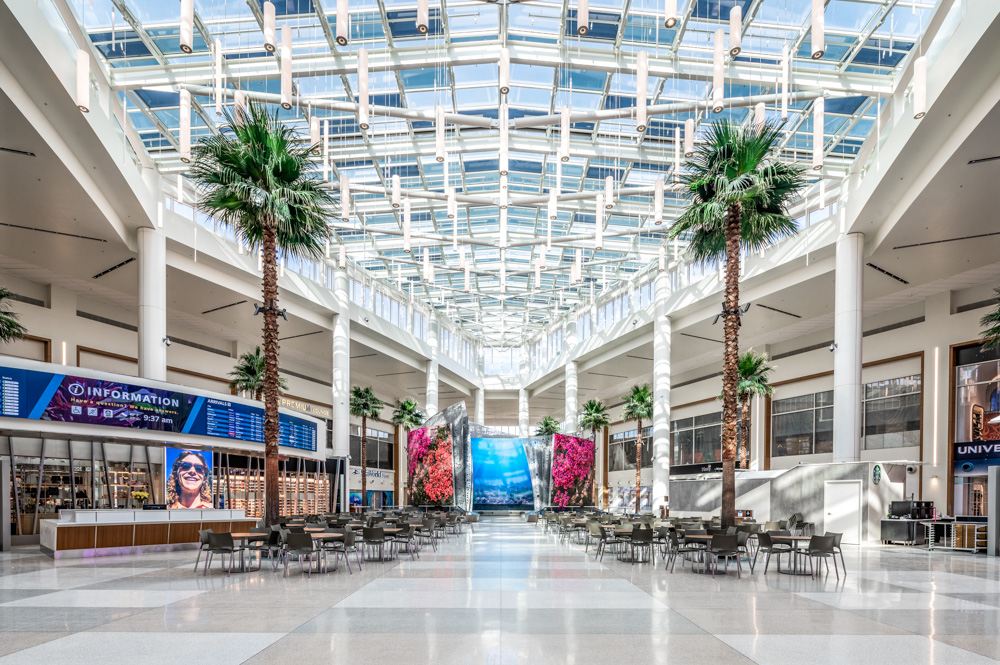 Hensel Phelps provided construction manager-at-risk services on the new 19-gate world-class airside terminal serving both international and domestic flights. The three-level, 732,895 SF terminal will accommodate travel for over 10 million additional passengers and connect to the existing intermodal terminal facility. As the first LEEDv4 airport campus in the world, passengers are drawn from one element to the next in a more spacious and convenient environment that delivers on customer care throughout.
The Vulcan Centaur Infrastructure Activation project received the 2022 Excellence in Construction Eagle Award in the Industrial $100-250 Million category.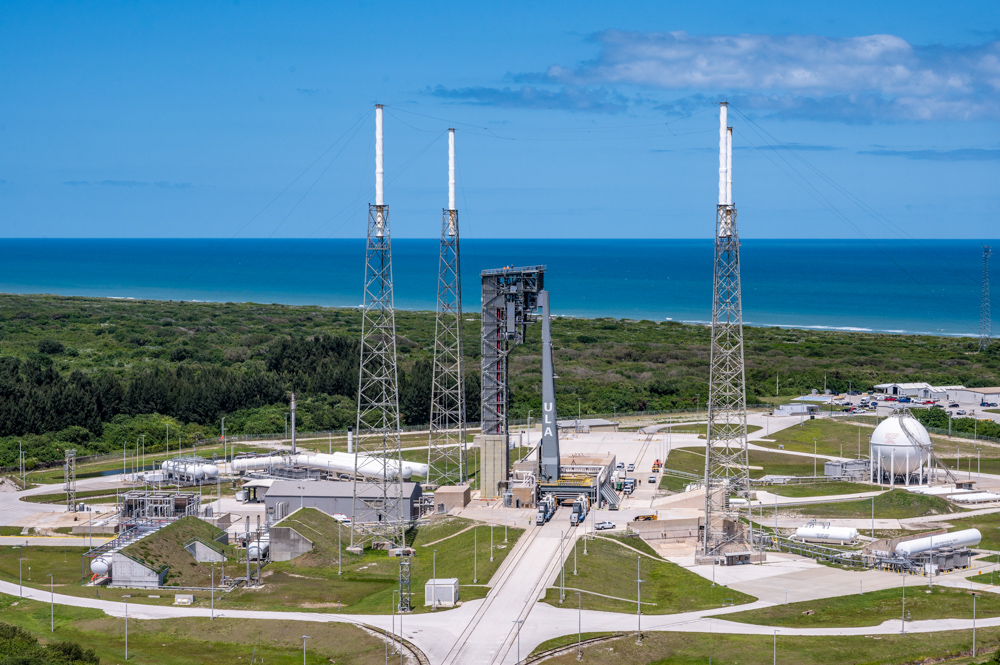 Hensel Phelps provided modifications to Launch Complex-41 and other definable scopes of work to support the new Vulcan Centaur vehicle. Work was completed throughout five locations within the United Launch Alliance facilities: the launch pad, vehicle integration facility, spaceflight processing operations center, the Vulcan launch platform, and service vans. The $190 million, 160,000 SF project constructed over four years is the same complex modified in 1998 by Hensel Phelps. With an average launch cost of $225 million, safety measures were not only important to protect construction personnel, but also ensure quality to guarantee a safe and successful launch. From day one, ULA, Hensel Phelps and the U.S. Air Force Partners were one integrated team with one goal: project success. The collaborative atmosphere is a perfect example of how effective communication can result in mission success.