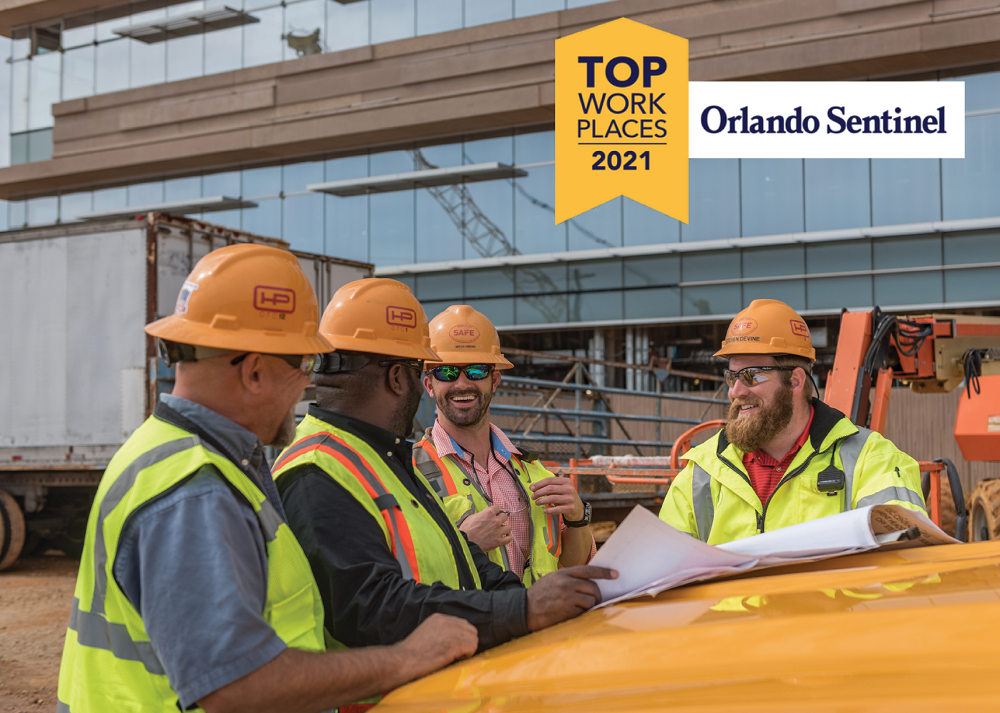 On September 22nd, Hensel Phelps was ranked #8 in the Midsize Employer Group for the Orlando Sentinel Top Workplaces in Central Florida. The top workplaces program identifies and recognizes Central Florida companies that are committed to making their organizations a great place to work.
Hensel Phelps is honored to be considered a top company in Central Florida. In 2020, Hensel Phelps was ranked #11, jumping up three spaces this year as they continue to make employee engagement and wellness a top priority. As a result of that focus, Hensel Phelps was the only General Contractor on this year's Top 10 List.
More than 27,000 questionnaires were filled out evaluating companies' workplace policies, practices, philosophy, systems and demographics. The survey portion measured the employee's experiences and from the two scores, 85 employers earned recognition as Top Workplaces.
For more information on the Orlando Sentinel Top Workplaces, click here.