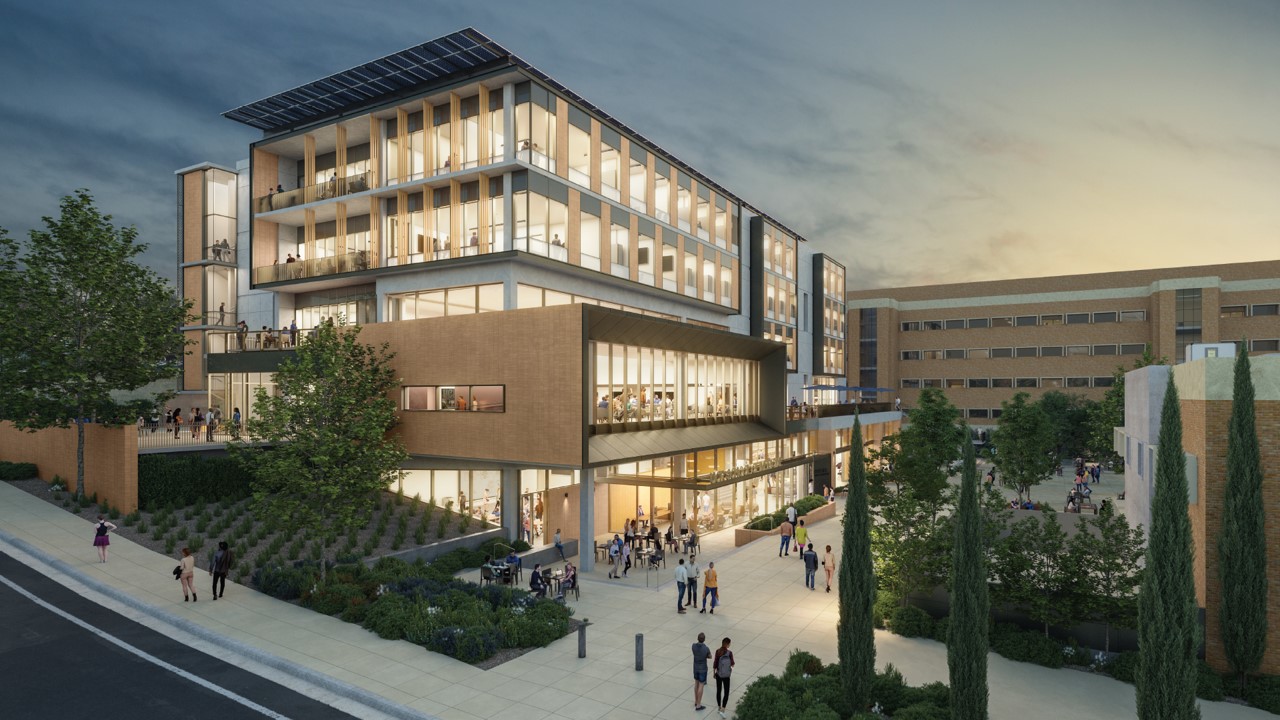 The Regents of the University of California confirmed the selection of Hensel Phelps + CO Architects for the construction of the School of Medicine's new $84 million Education Building II (SOM ED II) at UC Riverside. The team was selected by the SOM ED II working group and the UCR Office of Planning, Design, and Construction following a design-build competition. The project is starting immediately and will break ground in early Summer 2021.
"I would like to thank the UC Regents for their approval of this project, which will give us the space we need to grow our class sizes to 125 students per year and continue to fulfill the mission of increasing the number of physicians in the underserved inland Southern California," said Dr. Deborah Deas, vice chancellor of health sciences and the Mark and Pam Rubin Dean of the UCR School of Medicine. "I am thrilled with the design concept that our design-build partner Hensel Phelps + CO Architects developed. There is so much to be excited about."
"Hensel Phelps is excited to be back on the UC Riverside campus," says Eric Bain, Operations Manager for the project. "At the core of our design and construction efforts is the desire to support, promote and advance the campus' vision to create an inclusive and innovative learning environment. The Hensel Phelps + CO Architects design-build team looks forward to working side by side with UCR to create a new home for the School of Medicine that will be a focal point on campus and within the broader Riverside County community."
"We have partnered with Hensel Phelps on strategic pursuits for the University of California and have highly refined the process to deliver exceptional buildings," says James Simeo, FAIA, principal at CO Architects and project design lead. "We anticipate the completion of the UCR School of Medicine's Education Building II approximately two years after ground-breaking. The new, five-story facility will create a new home for the School of Medicine, prioritizing collaborative spaces for students, faculty, and staff."
The design also includes a large outdoor plaza that unifies and defines a new School of Medicine precinct on campus. LEED Platinum certification will be targeted with many environmentally sensitive building systems incorporated into the design. Extensive use of solar panels and advanced mechanical systems design along with state-of-the-art thermally insulating materials will minimize energy consumption.