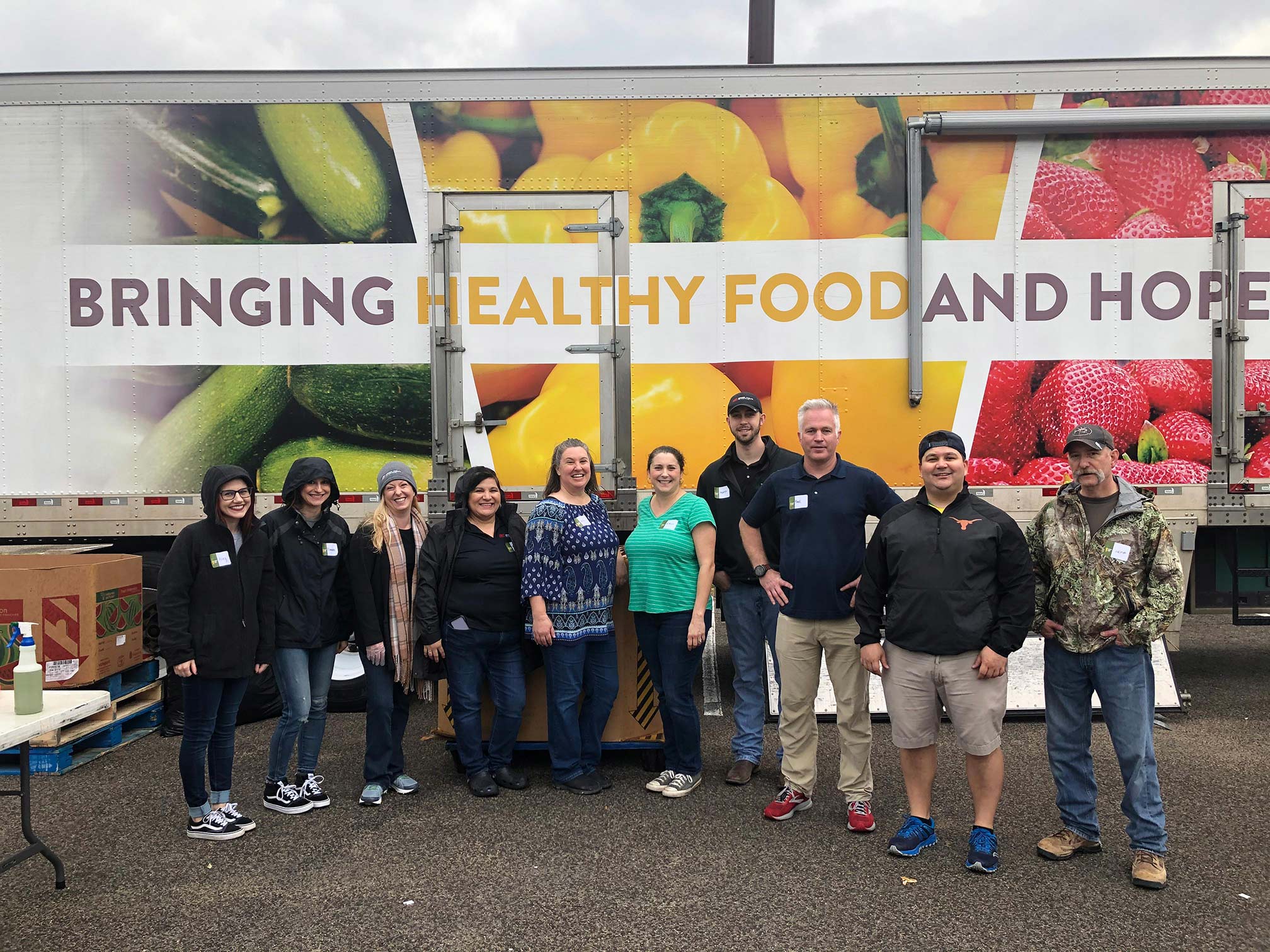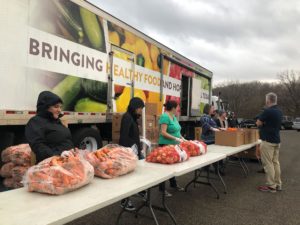 For the third year in a row, the Southwest District Office participated in the Mobile Food Pantry Volunteer Event in Austin, Texas. Bright and early in the morning, braving the rain and the cold, our volunteers helped pass out food to those in need. The Central Texas Food Bank continues to develop Fresh Food For Families, which provides free monthly distributions of fruits, vegetables and other fresh foods to low-income families. These distributions supplement existing grocery budgets with much-needed nutritious foods. This year the team helped hand out oranges, melons, carrots, and sweet potatoes to the Austin community.
The Mobile Pantry is an opportunity for the food bank to bring food directly to people in need, which allows the organization to continue bridging the gap in emergency food assistance to those in less populated geographic areas. Last year, the Fresh Food for Families program provided more than 1.3 million pounds of fresh produce to an average of 11,882 clients each month across 25 sites, while the Mobile Pantry program currently provides more than 3.1 million pounds of staple foods, fresh produce and meats to an average of 16,216 individuals per month.
The Central Texas Food Bank is always looking for more volunteers to supplement the work and help they need in order to continue serving the community. As a leader in the fight against hunger, the Food Bank has been supporting the Central Texas community for 38 years. They take part in CANstruction, Annual Austin Empty Bowl Project, and partner with corporations such as Whole Foods, Costco, Sprouts Farmers Market, and H.E.B. Playing an active part in the Central Texas community, Hensel Phelps is proud to support the Food Bank and looks forward to continuing that partnership and supporting the Mobile Food Pantry events.