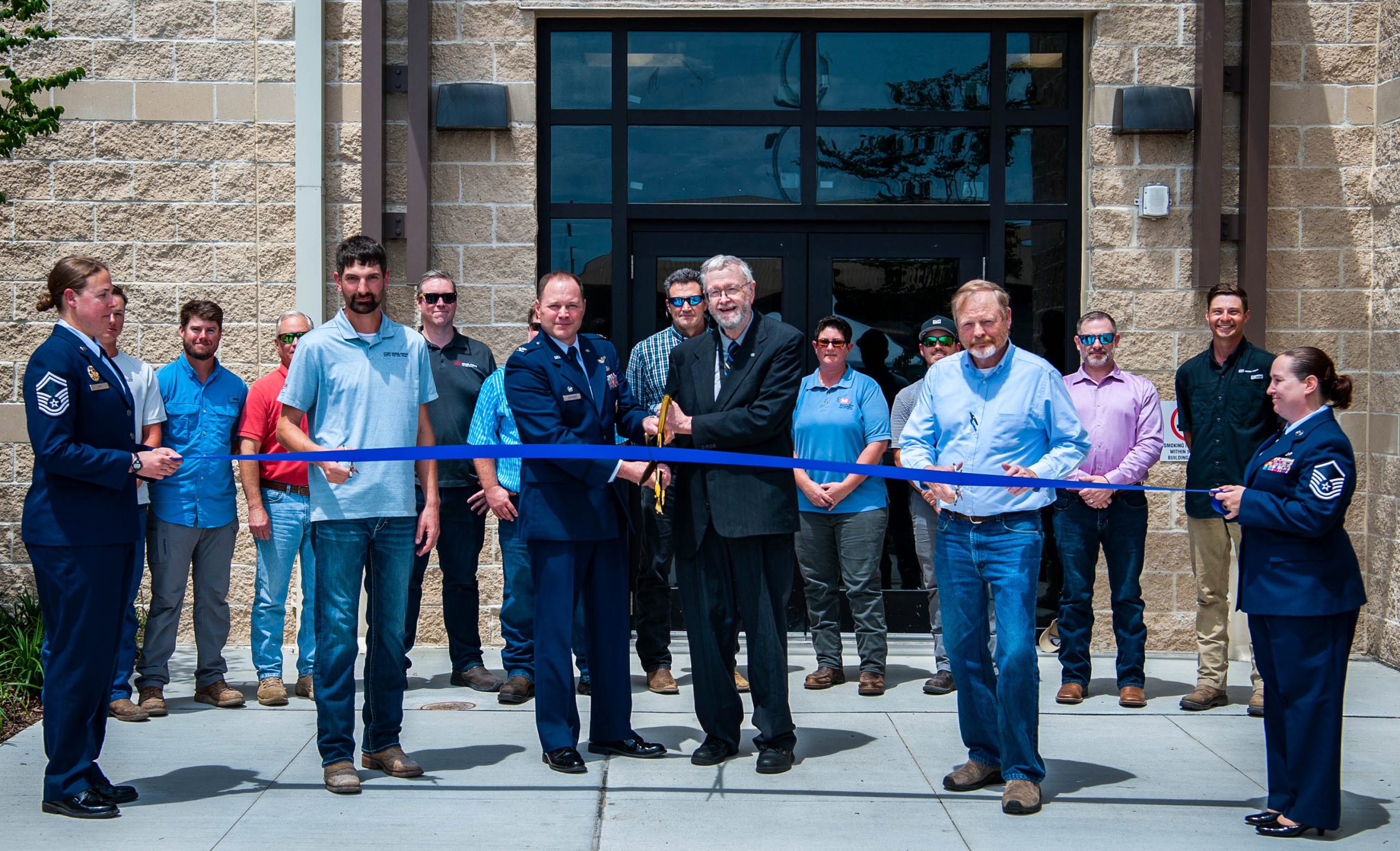 On April 21, Hensel Phelps' Southeast Region along with the United States Army Corps of Engineers (USACE) celebrated the ribbon-cutting of the Cyberspace Test Group Facility at Eglin Air Force Base, FL.
The ceremony included the activation of the new Cyberspace unit at Eglin and assigned command for the building. Those in attendance were the project team, USACE, the incoming Cyberspace Command leadership and more. The attendees had the opportunity to tour the project and celebrate the completion of this state-of-the-art facility.
The 52,003 SF two-story high-tech facility consists of a multi-level sensitive compartmented information facility (SCIF) that will enhance critical developmental testing and evaluations, training and exercise capabilities for the 96th Cyberspace Test Group. The 96th Test Wing at Eglin is part of the Air Force Test Center. The wing evaluates and validates Air Force air-delivered weapon technology and systems while also supporting all other team Eglin missions as the installation's host wing. This new facility ensures the Air Force has technologically superior intelligence, communications surveillance and reconnaissance systems.
The facility consists of a concrete foundation, split-faced concrete block over a steel frame and sloped standing seam metal on a greenfield within an active military installation. The scope consists of fire suppression systems, all utilities, pavements, communications, site improvements and associated support facilities. The design also features a sustainable design, IDS/ACS, sound attenuation/masking, AT/FP and fire protection requirements.
The project is expected to turn over to USACE at the end of May. Congratulations to the project team on a job well done.