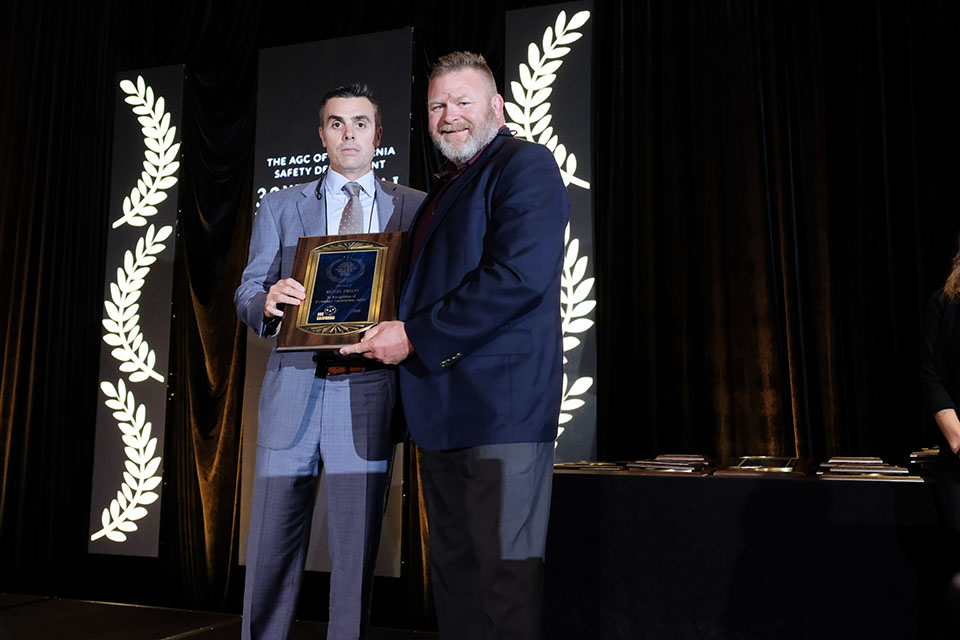 Hensel Phelps took the First Place Safety Award of Excellence in the Building Division – 900,000 to 2,000,000 Hours Worked Category during the 32nd Annual Construction Safety Excellence Awards Luncheon at the AGC of California Annual Conference at the Hyatt Regency in Huntington Beach, CA.
The annual AGC of California Construction Safety Excellence Awards (CSEA) was created to recognize construction companies who excel at safety performance and are committed to maintaining a safe working environment on their job sites.
The Award submission represented all Hensel Phelps projects in California from the Northern California, Southern California, and Western Districts.