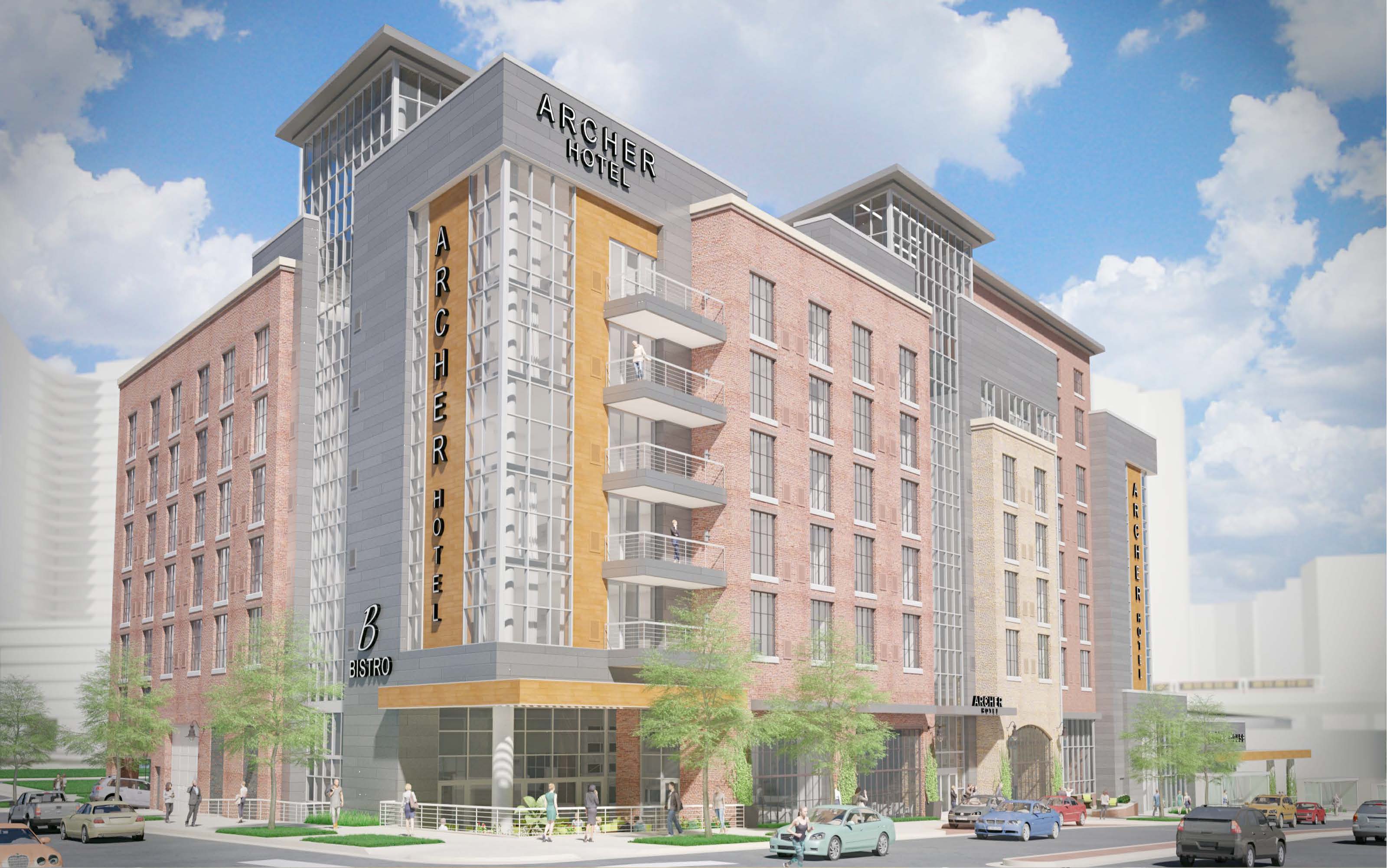 ARCHER® Hotel Tysons, a new-build in the heart of Scotts Run South in Tysons Corner, Virginia, is officially underway. LodgeWorks Partners, L.P., the owner, operator and developer of the growing Archer Hotel collection, hand-picked the location adjacent to the McLean Silver Line Metro Station, which provides easy access to Washington, D.C., just nine miles away, and the city's two airports, Dulles International and Reagan National. Archer Hotel Tysons will be the only hotel in Scotts Run South.
The dynamic Scotts Run development is destined to be a new walkable urban village and will attract a wonderful cross-section of guests with plans for approximately 6.5 million SF of new residential and commercial development, comprised of apartments, restaurants, retail and office space, all connected by an expansive public plaza. The preliminary opening timeline for Archer Hotel Tysons is summer 2021.
Designed by LK Architecture, Inc. with Hensel Phelps as the general contractor, Archer Hotel Tysons blends historic adaptive reuse architecture with the modern urban infill to create a distinctive experience at Scotts Run. The seven-story hotel with 178-guest rooms and suites will have a variety of design palettes, which is true of all Archer properties. Just as no two bedrooms in a home would be alike, the accommodations vary throughout in both design and layout. Guests can choose from Classic King, Double King (uncommon to find in hotels), Archer King Suite and Archer's Den, which are the largest accommodations in the hotel. Archer's Den is a one-bedroom suite which offers a separate living area furnished with a comfy chesterfield-style sofa, side chair and a 55-inch flat-screen TV.
Archer Hotel Tysons will boast a rooftop terrace and event space, a fitness studio, bar and restaurant. The hotel will also have underground valet parking. Archer Hotel Tysons will have over 6,500 SF of meeting and event space, including a board room and several meeting rooms to choose from.
This is Hensel Phelps' first project with LodgeWorks Partners, L.P. The Hensel Phelps team looks forward to fostering a strong relationship while building this landmark facility.