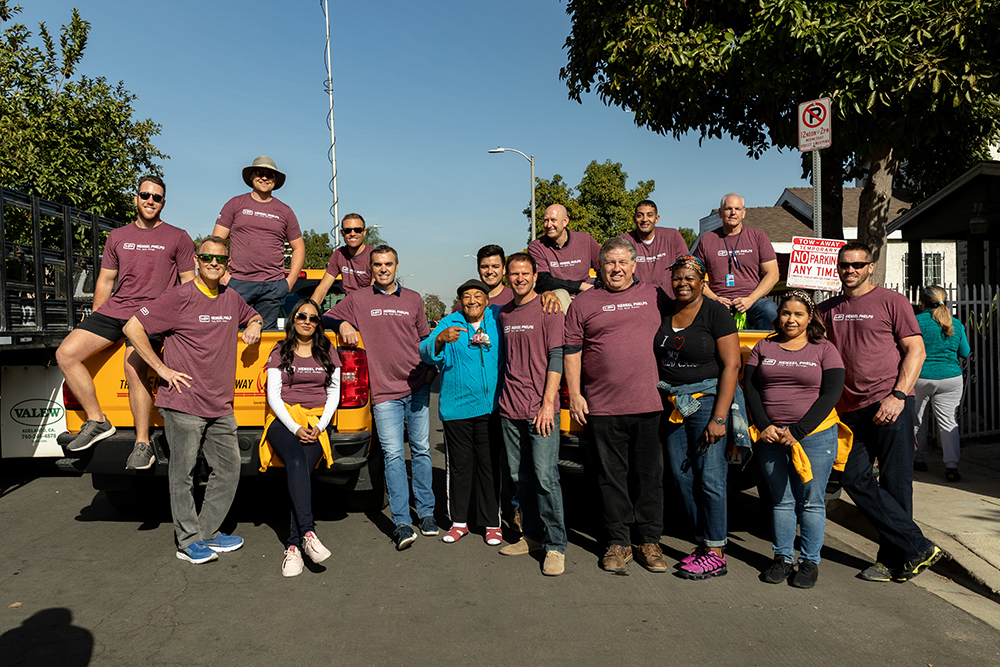 Thousands in Southern California receive frozen turkeys for Thanksgiving
RIVERSIDE, CHULA VISTA, and LOS ANGELES, Calif., Nov. 22, 25 – 26, 2019 ⁠— For the ninth straight year, more than 3,300 frozen turkeys were distributed across Southern California by Hensel Phelps with generous support provided by trade and community partners. The annual turkey giveaway and canned food drive are part of Hensel Phelps' ongoing mission to give back to the communities they build in.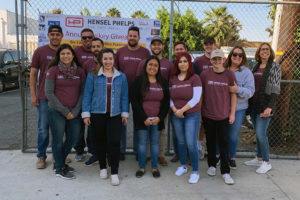 Community Partners
The annual turkey giveaway is made possible with the generous community partners and non-profit organizations of Riverside Community Health Foundation-Community Settlement Association, Chula Vista Research Foundation's Women Infant & Children (WIC), Parents of Watts, Faith Inspirational Church, 2nd Call, and PVJOBS.
"The relationships and partnerships that Hensel Phelps has in the local Southern California communities are special," says Damian Buessing, Vice President and District Manager at Hensel Phelps. "Our Annual Turkey Giveaway brings everyone together for a great cause and allows us to see firsthand the overwhelming joy this tradition brings."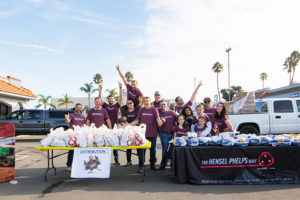 The Hensel Phelps Turkey Giveaways and Canned Food Drives are strategically planned to assist local disadvantaged Southern California families in offsetting the costs associated with preparing a holiday meal. "Our goal is to provide folks in our community the opportunity to celebrate Thanksgiving with their families and loved ones with food on the table," says Scott Berg, General Superintendent. "Participating in this event gives one a greater sense of what Thanksgiving is all about."
Six Locations Across Southern California
For three days, excited volunteers collected, counted, bagged, and prepared frozen turkeys along with canned foods and dry grains that were distributed at six different geographic locations across the cities of Riverside, Chula Vista, and Los Angeles County.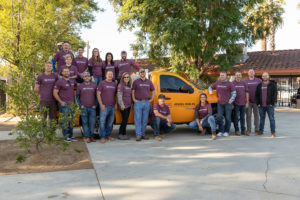 "Hensel Phelps is proud to be part of the Southern California community and share in the joy of the holiday season. This annual tradition is a special event that brings together our neighbors, partners, employees, and their families to support each other and strengthen our bond," said Chris Chacon, Director of Operations at Hensel Phelps.
Hensel Phelps has a strong history of giving back and community service. Supported by local subcontractors and community partners, Hensel Phelps distributed over 3,300 frozen turkeys this year across Southern California to local families. The three-day turkey giveaway kicked off on Friday, November 22, and concluded on Tuesday, November 26.