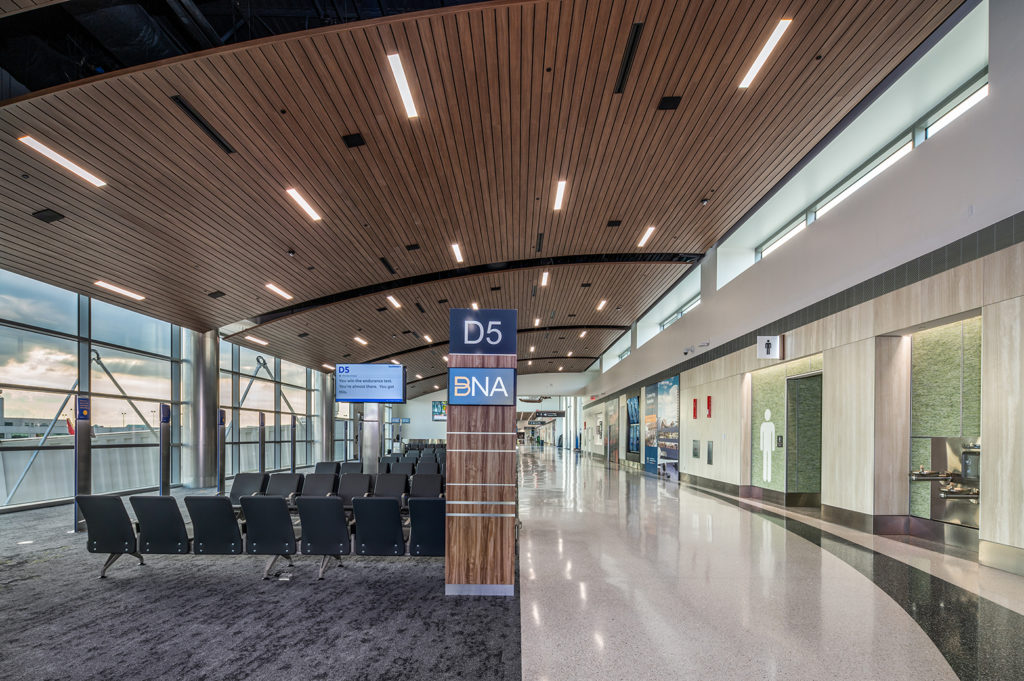 With 22 years of continuous Design-Build Institute of America (DBIA) award achievement, design-build projects continue to be an area of expertise for Hensel Phelps. Since their first design-build project delivery in 1977, Hensel Phelps has completed roughly 370 design-build projects nationwide. As the nation's cities continue to grow, Hensel Phelps' knowledge, collaboration and technology continues to advance, allowing them to deliver more elevated projects that go above and beyond their clients' expectations. Hensel Phelps is dedicated to delivering design-build projects that evolve communities, inspires innovation and continues to change the way America builds.
"Design-Build is a project delivery that has proven results in delivering for our clients. A collaborative, integrated approach where accountability and teamwork are the norm. These are the types of projects our people thrive on. The collaborative environment in which our teams work, build amazing relationships" – Brad Jeanneret, Hensel Phelps Executive Vice President
Since receiving their first DBIA project award in 1999 for the City of Oakland (CA) Administration Buildings, Hensel Phelps has received over 50 DBIA awards. Second to none, Hensel Phelps continues to hold the highest amount of DBIA awards, and almost two dozen more than their second highest awarded competitor. This year, Hensel Phelps received three more awards to add to their shelf, each in a separate category:
Nashville International Airport (BNA) Concourse D and Terminal Wings
The BNA Concourse D and Terminal Wings project set a new standard for progressive design-build. In just 29 months, the design and construction of this 302,400 SF project— which includes 240,000 SF of new work and renovation of 93,000 SF in the existing active terminal— were completed. Due to the unanticipated 15% increase in passengers per year after design commenced, the team incorporated over $70 million of additional scope to adjust to this growth without affecting passengers, airport tenants, or the schedule. The team successfully relocated every airline's ticketing operation and TSA security screening without interrupting a single flight.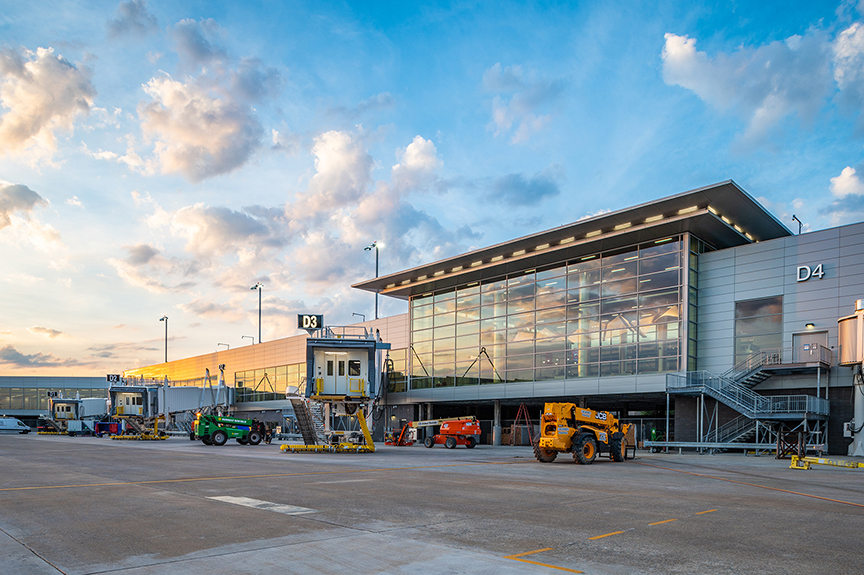 Award Category:

Aviation

Location: Nashville, Tennessee
Owner: Metropolitan Nashville Airport Authority
Market: Aviation
Contract Value: $269 Million
Square Footage: 302,400 SF
Completion Date: July 2020
Delivery Method: Design-Build
Architect: Fentress Architects
University of California, San Diego Nuevo West Graduate Student Housing
The University of California, San Diego Nuevo West Graduate Student Housing is a $152 million mixed-use residential community that totals 441,788 SF within two residential buildings and a market. The Nuevo West residential community provides a total of 884 new beds for graduate students and families of patients being treated at the nearby UCSD Medical Center. Designed to be a vibrant portal adjacent to the pedestrian and bicycle bridge that links the university's East and West campuses, Nuevo West includes an active mix of amenities to serve is diverse resident population and other campus visitors including a marketplace, café, activity and study rooms, music practice rooms, central plaza, community garden, outdoor cooking and gathering space, gardens, parking and a rooftop perch.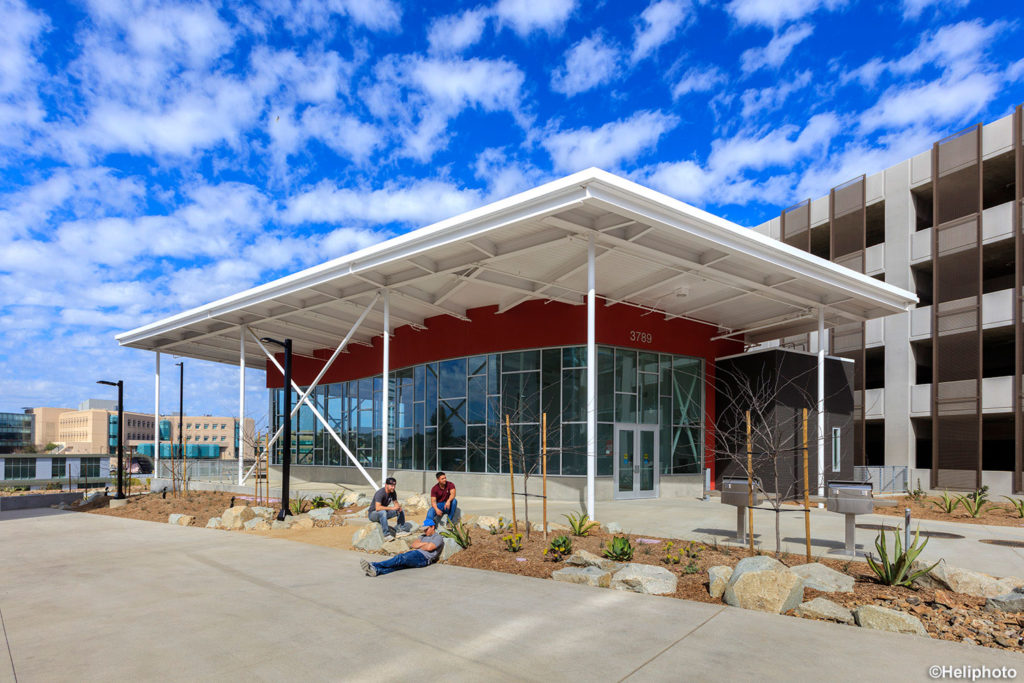 Award Category: Educational Facilities
Location: La Jolla, California
Owner: University of California, San Diego
Market: Higher Education
Contract Value: $152 Million
Square Footage: 441,788 SF
Completion Date: January 2020
Delivery Method: Design-Build
Architect: Mithun
Caltech Tianqiao and Chrissy Chen Neuroscience Research Building
The new 144,780 SF, five-story Caltech Tianqiao and Chrissy Chen Neuroscience Research Building will serve as the University's new administrative and knowledge center for the Division of Biology and Biological Engineering. The neuroscience institute will investigate the challenges in understanding how the brain works, focusing on the discovery, treatment, and development of the brain. The $193 million state-of-the-art research facility fosters cross-disciplinary collaboration by providing "research neighborhoods", providing wet, dry, and computational research labs. The support facilities include a vivarium that contains animal holding areas, procedure rooms, and related vivarium support spaces. The complex also includes a teaching lab, a 150-seat lecture hall, offices, and conference rooms to accommodate faculty, professional researchers, graduate students, post-doctoral scholars, and administrative support. A pedestrian tunnel connects the sub-basement of the new neuroscience building to the Broad Center for the Biological Sciences.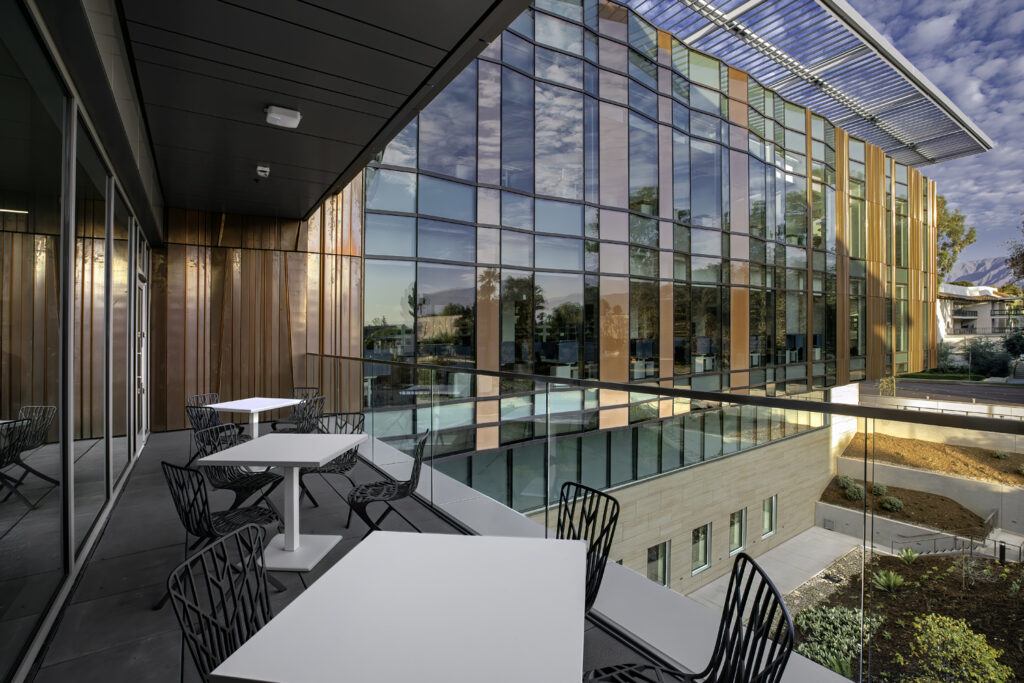 Award Category: Industrial / Process / Research Facilities
Location: Pasadena, California
Owner: California Institute of Technology
Market: Research/Laboratories
Contract Value: $193 Million
Square Footage: 144,780 SF
Completion Date: October 2020
Delivery Method: Design-Build
Architect: SmithGroup
"Hensel Phelps design-build projects have had a tremendous impact on the communities we've built in. From signature buildings like the Colorado Convention Center, EXCELLENCE is design-build as displayed at the Grogan Dove building in Miramar, or the work in aviation and the impacts we've had at airports around the nation. The people at Hensel Phelps are committed to EXCELLENCE in design and construction." – Greg Gidez, Hensel Phelps Director of Design Services
To learn more about Hensel Phelps' award-winning delivery and history in the design-build community, please visit their DBIA Recognition Timeline.