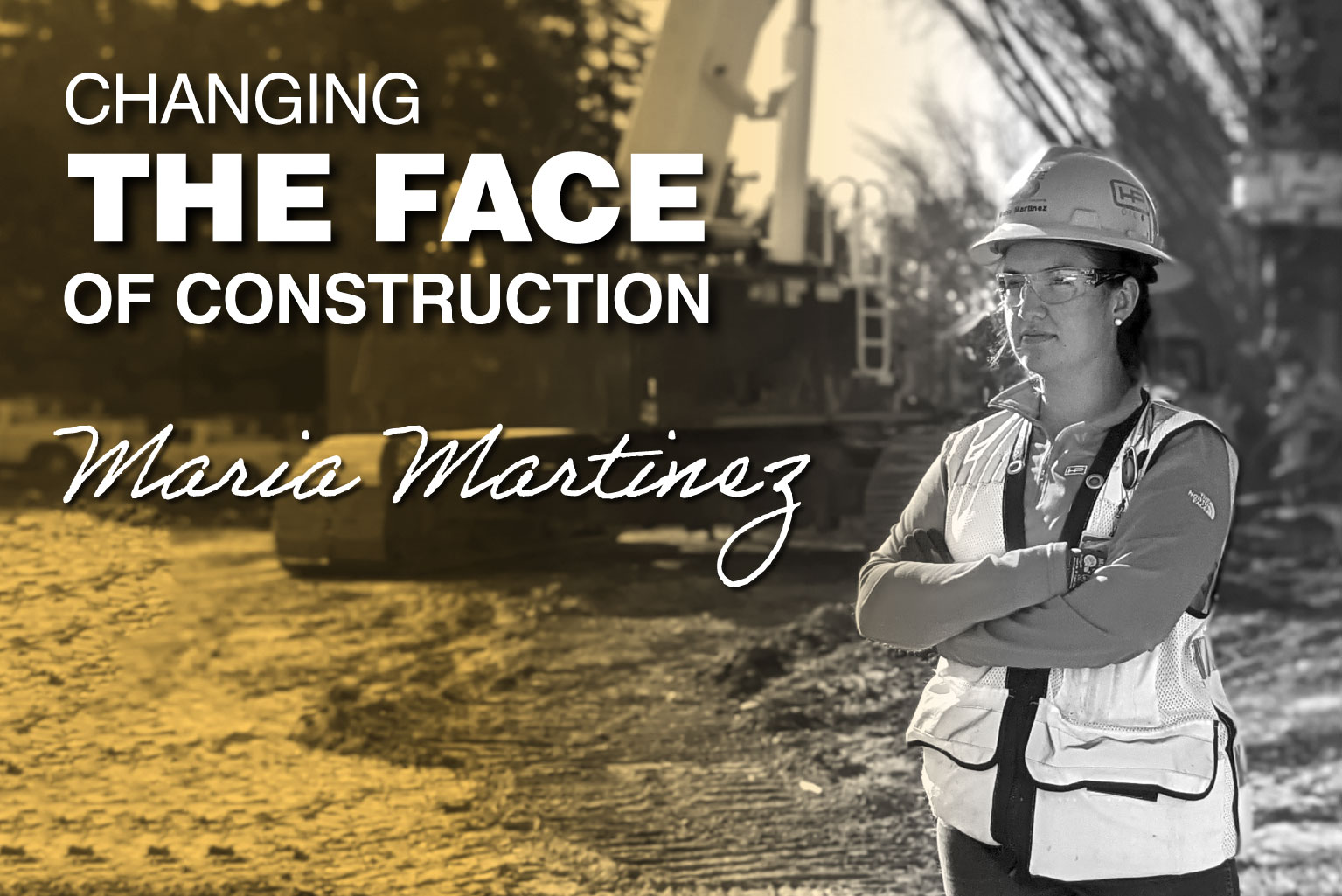 Area Superintendent Maria Martinez has been a key member of the Hensel Phelps Northern California District for the entirety of her seven-year career. Her dedication, initiative and tenacity come through on each of her projects and shines even brighter in the leadership she provides to new engineers. Whether Maria is involved as an FE Bootcamp instructor, an enthusiastic recruiter at the yearly SHPE conference and SHPE Bay Area mentor events, a problem author supporting the ASC Reno Competition or as an OE Bootcamp presenter, she is constantly sharing her knowledge to build up the next generation. Her current role on the Sunnyvale Civic Center Modernization project showcases her field prowess and problem-solving abilities as she continues to grow as a leader, planner and mentor.
Hensel Phelps Q&A with Maria Martinez:
Name: Maria Martinez
Title: Area Superintendent
District: Northern California
Years with Hensel Phelps: 6.5
Project: Sunnyvale Civic Modernization Project
Fun/Random Fact: I was a competitive ballroom dancer in high school.
Why do you love construction?
I love construction because every day is different. It continuously challenges me and pushes me to grow and it stretches the boundaries of my imagination. It pushes the envelope of what is physically possible. I also love working with a diverse group of people with different backgrounds that work together for a common objective. Despite everyone's individual goals, if we collectively build the project on time and under budget, everyone wins.
How has Hensel Phelps supported you throughout your career?
Hensel Phelps has supported me throughout my career by pushing me out of my comfort zone, yet providing a lifeline when I need it. They have encouraged me to take on roles that challenge me mentally and emotionally, but I have never felt alone, and for that I am grateful. I've been blessed to work with individuals that care not only about my work results, but my family and my well-being and those individuals abound in Hensel Phelps.
What advice can you give young women entering the AEC industry?
I would tell young women entering the AEC industry to maintain an open mind, work hard, be thirsty for knowledge, always seek to understand the why, and share your newfound knowledge with everyone who is interested in learning. The more you can train others effectively, the better leader you can become.
Of the 5 Hensel Phelps Core Values (Ownership, Integrity, Builder, Diversity and Community) – which means the most to you?
Of the 5 Hensel Phelps Core Values, integrity means the most to me because it builds the foundation for everything else. If you are honest and genuine, mean what you say, follow through with your word, and do the right thing, fulfilling our other core values becomes more meaningful. Growing our business with integrity is so important because as Albert Einstein said, "Whoever is careless with the truth in small matters, cannot be trusted with important matters", and what we do as a company is important to our communities and to our people.
To learn more about Hensel Phelps' commitment to Diversity and Inclusion, visit https://www.henselphelps.com/employee-diversity/