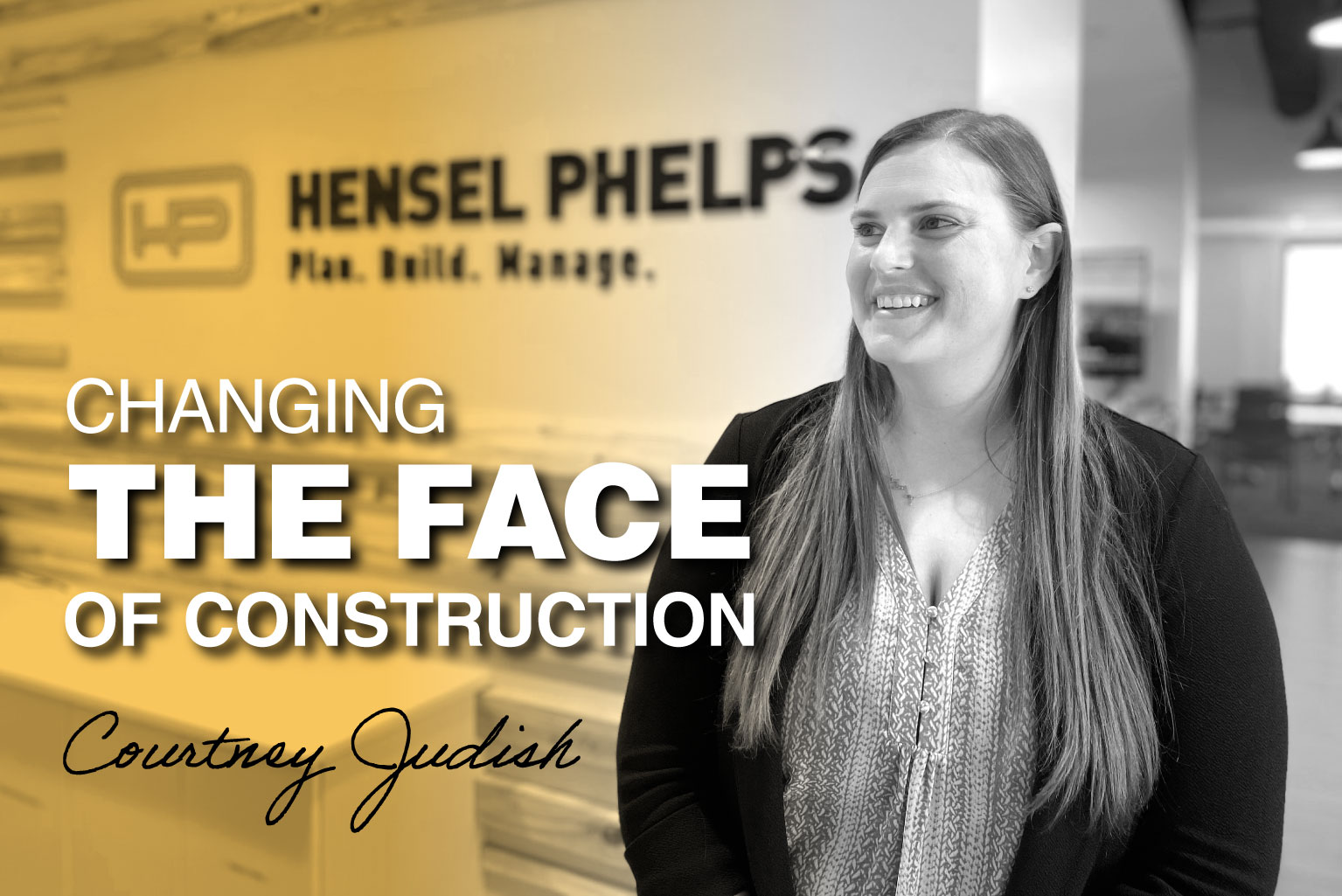 As a Lead Estimator for Hensel Phelps' Plains District Office, Courtney Judish leverages her many years of estimating and field experience on a wide array of project types throughout Colorado to all the projects she bids and provides pricing for. She is highly skilled in the development of CSI Division estimates and all estimating forms and formats for both the conceptual estimate and final bid, pricing strategies and specific purchasing methodology for major projects. Courtney is adept at cultivating strong working relationships with trade partner principals and their estimating departments.
Hensel Phelps Q&A with Courtney Judish:
Name: Courtney Judish
Title: Lead Estimator
District: Plains
Years with Hensel Phelps: 7 Years 8 Months
Procured Work: $578 Million
Fun/Random Fact: I am in a music video! In 2012, I attended a Mumford & Sons concert at Red Rocks and they recorded the music video for "I Will Wait."
Why do you love construction?
Construction is a career that allows me to see physical results. I enjoy driving around and seeing a building that I was given the chance to work on and can point it out to people. Something that once started as a hole in the ground, eventually becomes part of a beautiful skyline, and no two projects are the same! With each project having its own unique set of challenges and variables, we can create new ideas to build something better or more efficiently, and we have the opportunity to foster relationships with new team members on every project. Construction is never boring!
What was the best advice you've received throughout your career?
Throughout my career, the best advice I have received is simple–never stop learning. We learn from our mistakes, we learn from our experiences, we learn with each new project, we learn new technology, new skills and new ways to build. The more willing we are to learn, the better we improve ourselves and adapt to new challenges, and the more successful we can be.
What advice can you give young women entering the AEC industry?
For women entering the industry, I would tell them to stay confident, even when they do not feel it, and find ways to use their voices in powerful ways. Times will be challenging, but it is important to remain assertive and always take a seat at the table. Women bring so much to the table when we join in!
Of the 5 Hensel Phelps Core Values (Ownership, Integrity, Builder, Diversity and Community) – which means the most to you?
Of our 5 Hensel Phelps Core Values, the one that means the most to me is Integrity. Integrity defines us as having strong moral principles and is a building block to who we are as a company.
To learn more about Hensel Phelps' commitment to Diversity and Inclusion, visit https://www.henselphelps.com/employee-diversity/