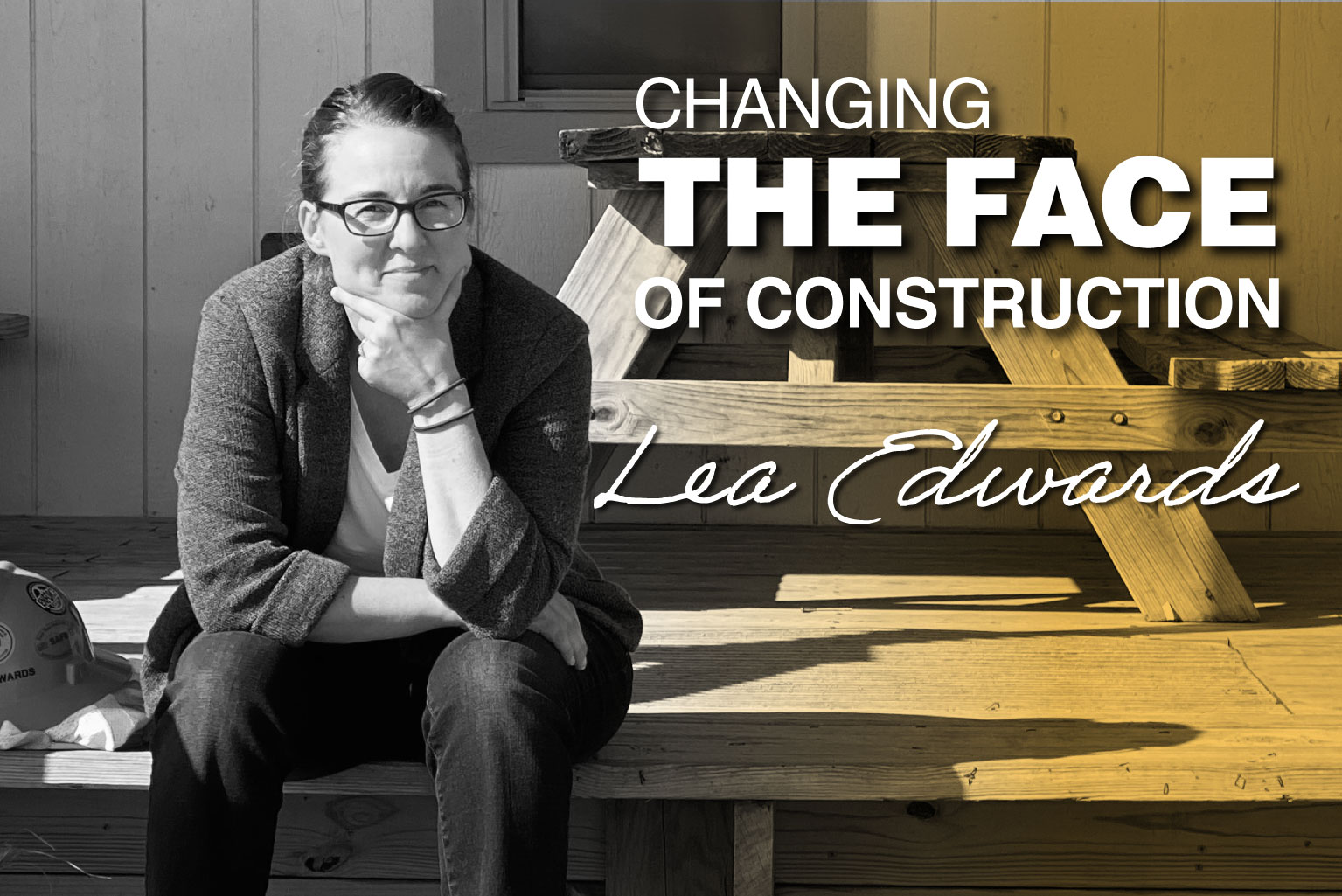 Originally from the plains of Nebraska, Lea Edwards made her way to Texas as soon as she could to join the Southwest District in 2006. Throughout her 15-year career, Lea has been on a variety of projects ranging from a condominium high rise in downtown Austin, to a handful of Hospital renovations and expansions in the Gulf where she has quickly become one of the district's healthcare leaders. Lea currently resides in League City, TX, with her husband Rodney and kids Riley and Claude.
Hensel Phelps Q&A with Lea Edwards:
Name: Lea Edwards
Title: Project Manager
District: Southwest
Years with Hensel Phelps: 15
Project: UTMB LCC Hospital Expansion
Fun/Random Fact: I've ridden on a Zamboni
Why do you love construction?
There is so much to love about what we do. I started my career simply loving the challenge of a new task and trust given to figure it out. In very short order I grew to love the Hensel Phelps family and the support it provided both on and off the clock. As I moved into my AS role I learned to truly appreciate our trade partners and that experience reinforced my passion for production and respect for safety. As a manager I have found myself relishing in the constant and ever changing demands of my role. I can plan how my day will start but I can never predict where it will end up… who wouldn't be excited about that?
What was the best advice you've received throughout your career?
Without our people, we are no different than the competition. Our people are our greatest asset…teach them as such, mentor them as such, support them as such.
How can women support other women within the AEC industry?
Promote each other – recognize accomplishments and shout them from the roof tops.
What does "Delivering EXCELLENCE in all we do." mean to you?
Leading a project where teamwork is the central theme and walking away knowing that a client is not just pleased with their facility, but happy with the process it took to get there.
Of the 5 Hensel Phelps Core Values (Ownership, Integrity, Builder, Diversity and Community) – which means the most to you?
Integrity. I am proud to work for a company and alongside people that truly exemplify this core value. I believe our shared integrity is what unifies us as a company and separates us from our competition.
What advice can you give young women entering the AEC industry?
This industry will push you to your limits. Allow it to – this is where you will find yourself growing the most.
To learn more about Hensel Phelps' commitment to Diversity and Inclusion, visit https://www.henselphelps.com/employee-diversity/