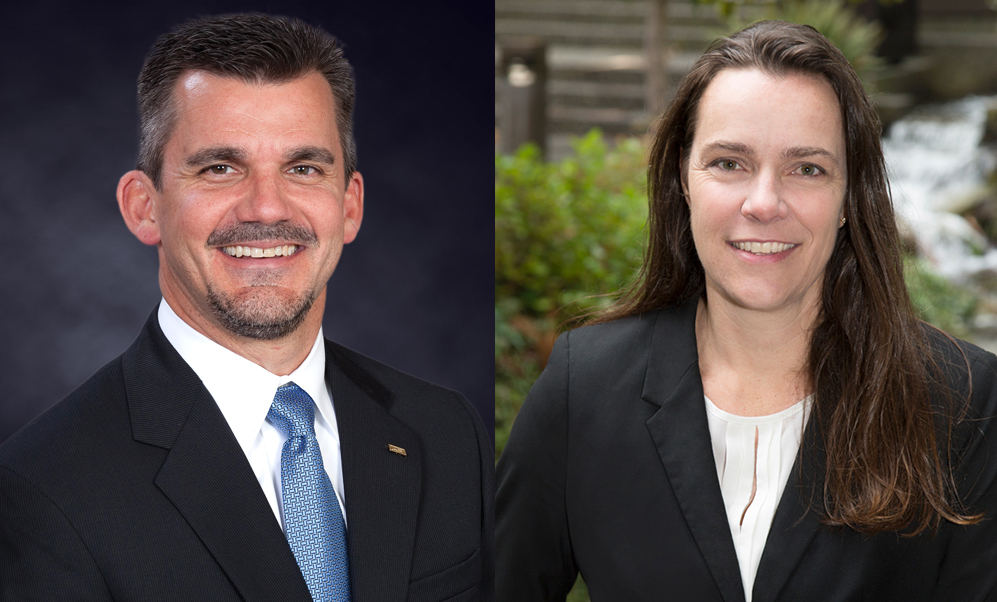 After 30 years with Hensel Phelps, Jim Pappas, Vice President and District Manager of the Northern California district and Pacific Northwest region, announced his retirement from the company in January. In addition to providing the foundation for many successful projects across the country, Jim's accomplishments include more than $7 billion of notable construction projects. Jim created a legacy of building partnerships and served on the International Partnering Institute Board of Directors. For over three decades, Jim Pappas remained committed to the sustained growth of Hensel Phelps and its employees.
"On behalf of Hensel Phelps, I want to thank Jim for his many years of service. His vision and leadership have played a major role in the success of our company. We wish him well and all the best in his retirement," said Mike Choutka, president and CEO of Hensel Phelps.
"It was my honor to have spent the past 30 years building both relationships and projects at Hensel Phelps. I am excited for the future of the Northern California district and Shannon Gustine is an exemplary builder who will keep this team on a path of continued success," said Jim Pappas following his announcement.
Shannon Gustine, who began her career with Hensel Phelps in 1996, will succeed Jim Pappas, assuming the position of Vice President and District Manager of the Northern California district and PNW region. Shannon has spent the past seven years working alongside Jim and is eager to continue his legacy for growth and success.
"We are very fortunate to have had Jim Pappas provide district leadership and support. It has always been clear that Jim cares deeply about our people in addition to building exceptional buildings and relationships with our clients and trade partners. I share this commitment and am extremely excited for the opportunity to work with such a talented and dedicated group of individuals both in the Pacific Northwest and Northern California," said Shannon Gustine.
Some of Hensel Phelps' most notable work in Northern California and PNW includes the recently completed Contra Costa County Administration Building and Emergency Operations Center in Martinez, California and the up-and-coming North Satellite Modernization Project (NSAT) Phase II at Seattle-Tacoma International Airport. Richard's Boulevard Office Complex in Sacramento California, commencing this past year, has been one of the district's largest project awards to date at $940 million.
"Together we will continue to uphold the company's commitment to Delivering Excellence in all we do. We are a development, construction and services company, but even more so, we are a dedicated team working to solve complex challenges together each day. I look forward to seeing where we will go together," continued Shannon.
Please join Hensel Phelps in thanking Jim Pappas for his 30-years of distinguished service and wish him well in retirement. Congratulations to Shannon Gustine on her promotion to Vice President and District Manager.
About Jim Pappas
James (Jim) R. Pappas, Jr. joined Hensel Phelps in 1990 and is a graduate of the University of Texas at Austin with a Bachelor of Science degree in Architectural Engineering (Construction Management). Jim began his post-college career with Hensel Phelps, rising through the ranks to Vice President and District Manager of the Northern California District and the Pacific Northwest.
Jim is involved in many industry organizations including the Associated General Contractors, Design-Build Institute of America, Joint Venture Silicon Valley and the Architectural Engineering Advisory Board at Cal Poly, San Luis Obispo. Jim is also an advocate for collaborative partnering, serving on the Board of the International Partnering Institute and the San Francisco Partnering Steering Committee for the City and County of San Francisco.
Jim enjoys spending time with his wife and son. Combining their love of sports with their love for travel, Pappas family adventures often include snow skiing, jet skiing, boating, and golf.
About Shannon Gustine
Shannon Gustine joined Hensel Phelps in 1996 with a Master of Science from Oregon State and a Bachelor of Science from Santa Clara University in Civil Engineering. Shannon started her work with Hensel Phelps following graduation and has held the title of Office Engineer, Field Engineer, Project Engineer, Design Manager, Area Superintendent, Project Manager, Operations Manager and Director of Operations prior to her current role as Vice President and District Manager of the Northern California District and the Pacific Northwest.
Shannon is passionate about growing small and diverse businesses in addition to fostering inclusive work environments. Through active mentorship and work with industry initiatives like AGC's Culture of CARE, Shannon is committed to making an impact both at Hensel Phelps and throughout the AEC industry. Focused on true collaboration and maximizing value, Shannon is also on the Board of the Design Build Institute of America NW Region.
Shannon and her husband have twin daughters. Together they enjoy spending time creating adventures and seeing new places.