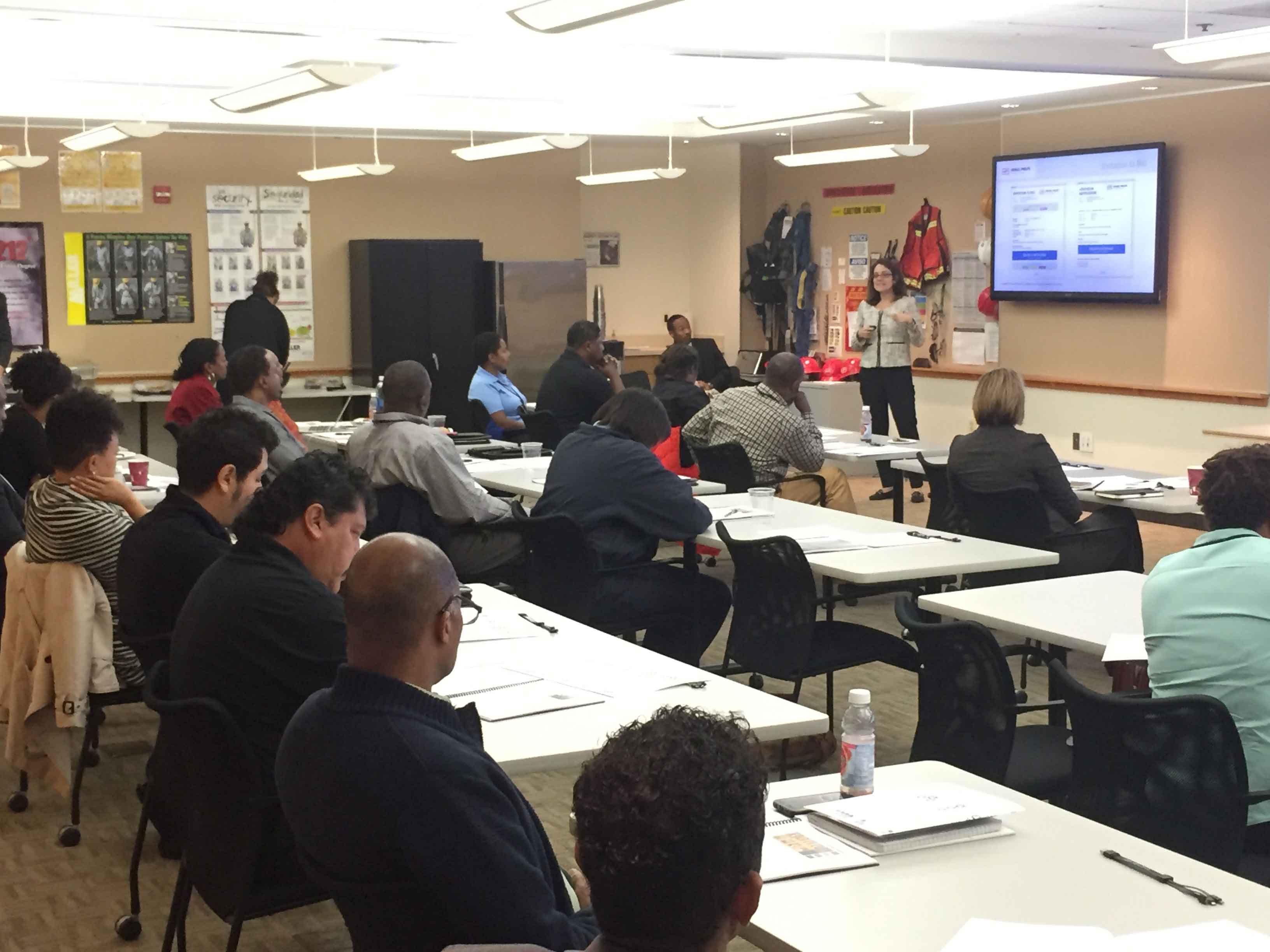 Hensel Phelps launched the Technical Assistance Program (TAP) in an effort to better equip small business trade partners and help them effectively conduct business with large firms and prepare for future growth. TAP is a five-hour program focused on fostering long-term success for small business leaders. Local supplier diversity professionals and subject matter experts from Hensel Phelps cover topics including procurement, estimating, safety, quality control and project management.
The TAP program has been designed to connect leaders within these trade organizations with key contacts at Hensel Phelps. These presenters and regional executives review policies, procedures, and expectations that will help small businesses foster a successful and profitable experience not only working on our projects, but in their everyday course of business. Over the course of the program, Hensel Phelps addresses key areas where minority-owned businesses may need guidance, including: banking and financial assistance; marketing, estimating, and bid preparation; and project management for safe and high-quality field operations. One attendee added, "The most important element of the workshop was the engaging and sincere nature of the presenters. This speaks to a culture that encourages participation from me."
The first several iterations of TAP have received resoundingly positive feedback. New versions of the program are currently in development across all geographic regions that Hensel Phelps serves as part of a unified small business support effort. Hensel Phelps is not merely looking to award subcontracts to these businesses, but to bring benefit to these companies by sharing with them how to do business The Hensel Phelps Way.
Since its inception in 2016, TAP has attracted over 50 small business owners, including Cory Jones of First Choice Masonry. After participating in last summer's program, Cory began engaging with Hensel Phelps' estimating department and local Manager of Supplier Diversity, David Fisher. This relationship-building period allowed him to more clearly demonstrate First Choice's opportunity-readiness. As a result, they were awarded the masonry package at the Metropolitan Washington Airports Authority (MWAA) Dulles Railyard and Maintenance Facility project, a $253 million complex job associated with the DC Metro's expanding Silver Line. Hensel Phelps continues to actively mentor the business through their Emerging 10 program in the Mid Atlantic district.
As part of our continual efforts to build new and effective small business partnerships across the country, Hensel Phelps looks forward to the continued growth of TAP in 2018.
To learn more about TAP, the Emerging 10 and other small business programs that Hensel Phelps offers, visit: https://www.henselphelps.com/subcontractor-outreach/