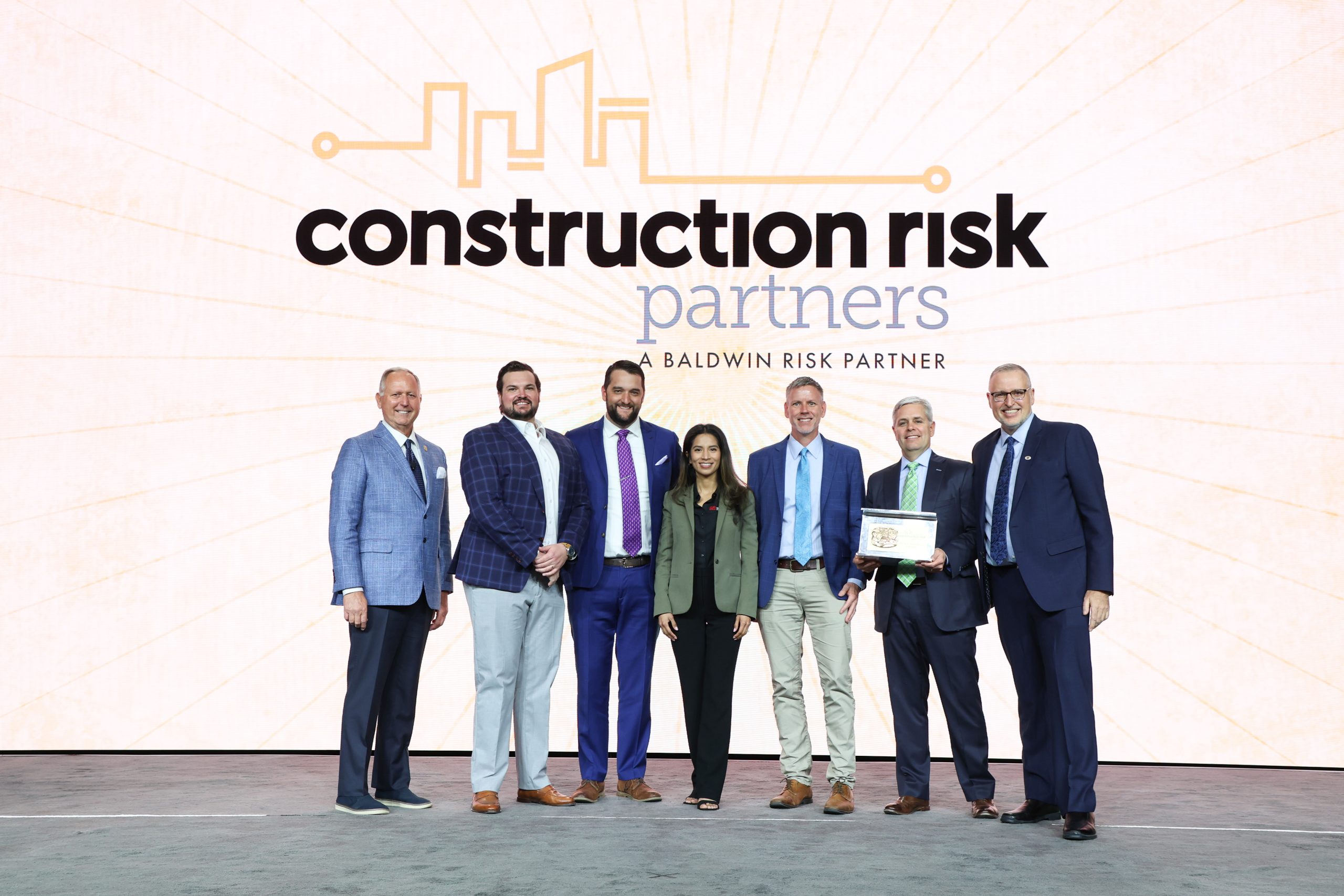 Associated General Contractors (AGC) awarded Hensel Phelps four Build America Awards at the March 14 Awards Ceremony in Las Vegas, Nevada for projects across the Southeast and Mid Atlantic Regions.
The AGC Build America Awards honors members who build the nation's most impressive construction projects. These winners showcase success in innovation, project management, safety, client service, community relations and more. The recipients of the Build America Awards demonstrate the very best when it comes to building a better America and improving our quality of life. Hensel Phelps is honored to be named among the construction industry's finest.
Marriott International Headquarters Hotel Receives a Merit Award in the Building New or Renovation ($126 million or more) Category
The $66 million Marriott International Headquarters Hotel sits adjacent to the new Headquarters Office Building in downtown Bethesda, Maryland. The construction manager at risk project boasts a 13-story hotel with 245 rooms. It offers more than 8,000 SF of meeting and ballroom space, five elevators, a restaurant, fitness center and a rooftop dining terrace. The design team worked closely with Marriott executives to create a high-end room for long-term guests that includes a standing soaking tub, high-end fixtures, a kitchenette and a large living space. A five-level, below-grade parking garage with space for 811 cars connects to both the hotel and headquarters building. The site sits on an incredibly tight urban lot with three buildings on the north and south sides that are at a zero-lot line scenario.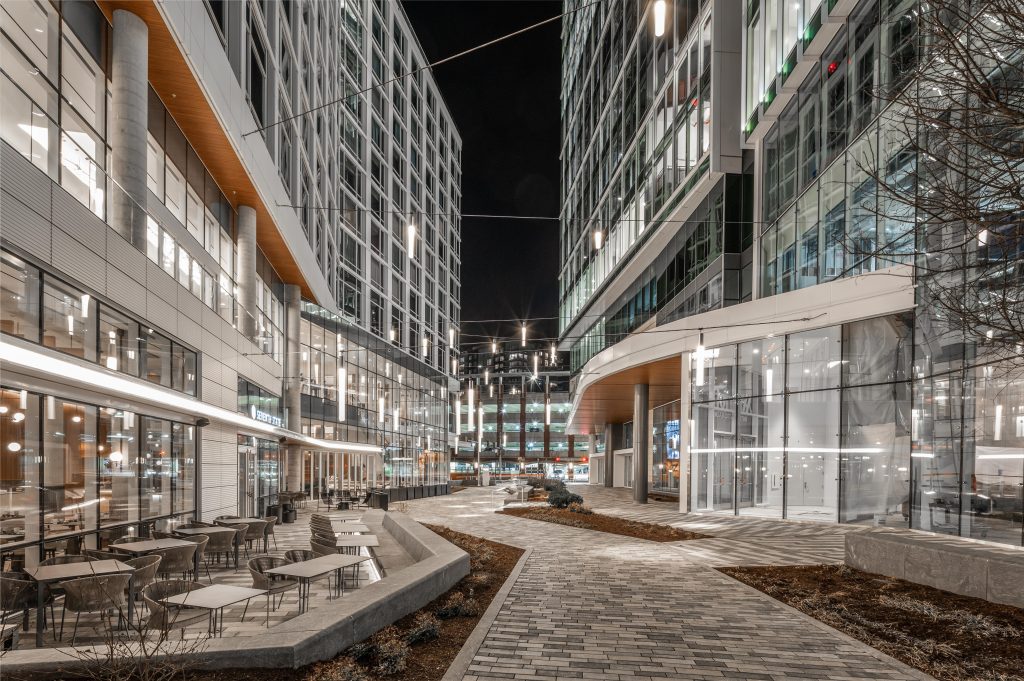 Vulcan Centaur Infrastructure Activations Receives Merit Award in the Construction Management New or Renovation ($100 million or more) Category
Hensel Phelps continued their 25+ year relationship with United Launch Alliance by building the Vulcan Centaur Infrastructure Activation project on Launch Complex-41 at Cape Canaveral Air Force Station. This historic launch complex was transformed into the only dual-use pad in the world and can handle both Atlas V and Vulcan Centaur rockets simultaneously. The project consisted of a new 183-foot-tall Vulcan Centaur Mobile Launch Platform. Modifications to the active launch pad include the installation of the LNG storage area, expanded infrastructure to hold the liquid hydrogen and liquid oxygen for the larger centaur model, and an improved acoustic suppression water system (ASWS). Further modifications were made to the vehicle integration facility (VIF) platforms and to the spaceflight processing operations center.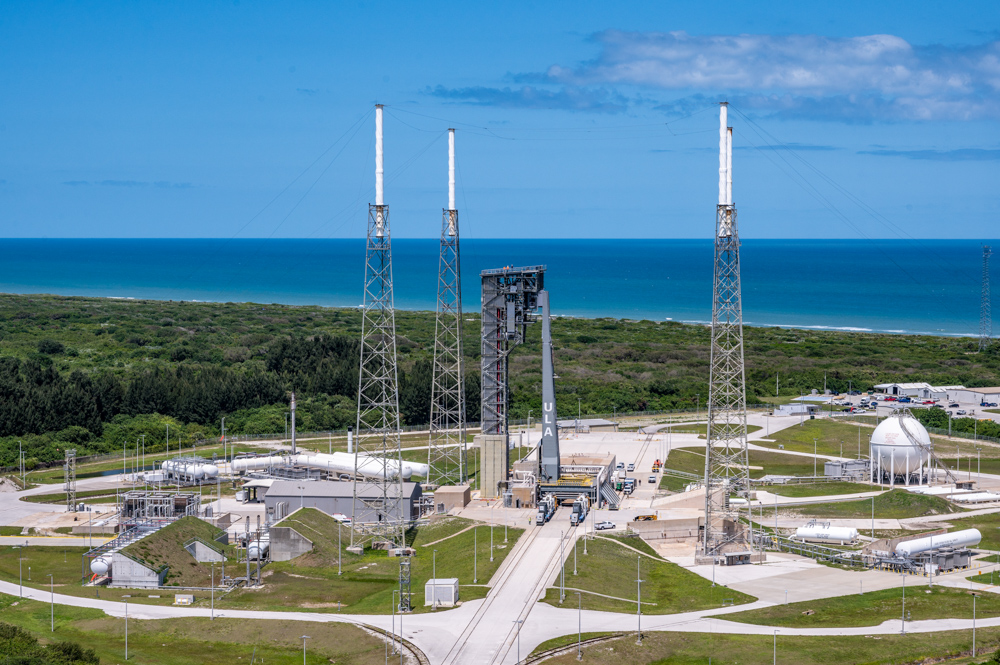 Tampa International Airport Blue Express Curbside Receives Merit Award in the Design-Build Civil Category
Hensel Phelps provided design-build services to the 150,000 SF Blue Express Curbside project at Tampa International Airport. The first-of-its-kind in the U.S., the innovative project exemplifies excellence in construction. Although the team faced challenges of building in a highly active environment with minimal room for new build, they excelled in collaboration, coordination and transparent communication. Hensel Phelps used temporary protective walls and screens for passenger safety while working within five-feet of foot traffic where the main terminal ties into the blue vertical circulation building. The team utilized techniques such as an enabling bid package and progressive GMP approach to construct the multi-phased project and remain on budget and schedule.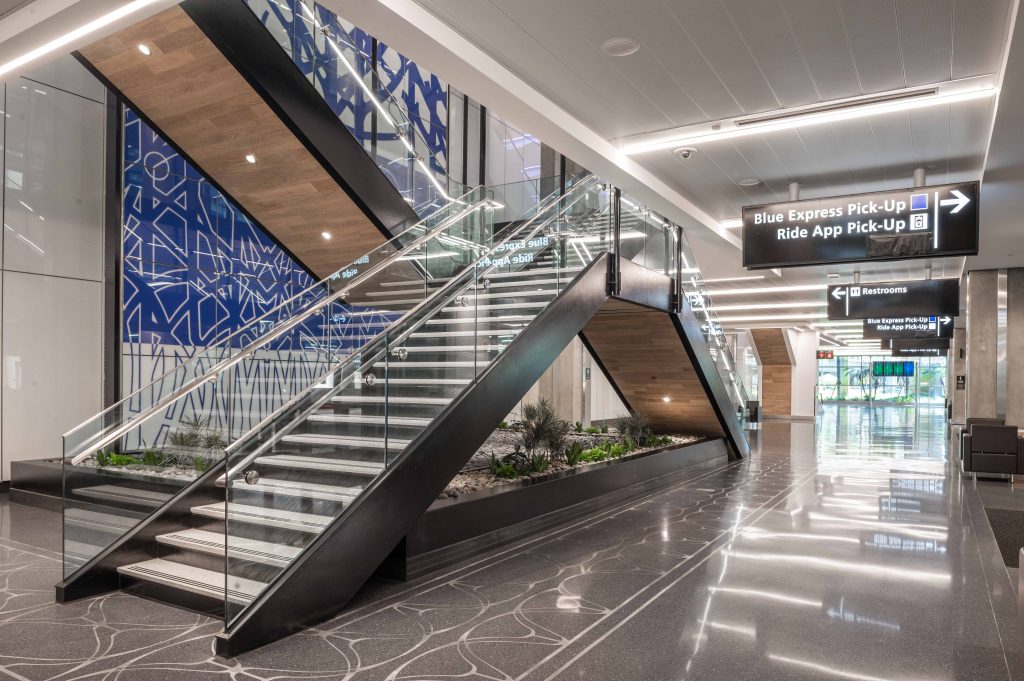 Fred D. Thompson U.S. Courthouse and Federal Building Receives Award in the Federal & Heavy New Category
The Fred D. Thompson U.S. Courthouse and Federal Building is a design-build project with Fentress Architects for the General Services Administration (GSA). The project included design, construction and site development on 3.4 acres in downtown Nashville. The building is a blend of contemporary and classic styles, designed by bridging architect Michael Graves Architecture as well as Thomas Miller and Partners. This beautiful six-story, 293,606 SF facility consists of eight courtrooms, 11 judge's chambers and an underground parking structure. It also houses the U.S. District Court, U.S. Marshal Service, Office of the U.S. Attorney, GSA Field Office and U.S. Senate offices. Bike lanes in compliance with the Metro Nashville Street plan and greatly increased green space helped this project to stand out. The courtrooms and administrative spaces allowed tenants to transition the outdated Kefauver Federal Building and into this new, modern structure. The site accommodates the 30-year needs of the court and responds to downtown Nashville's significant growth in new development.