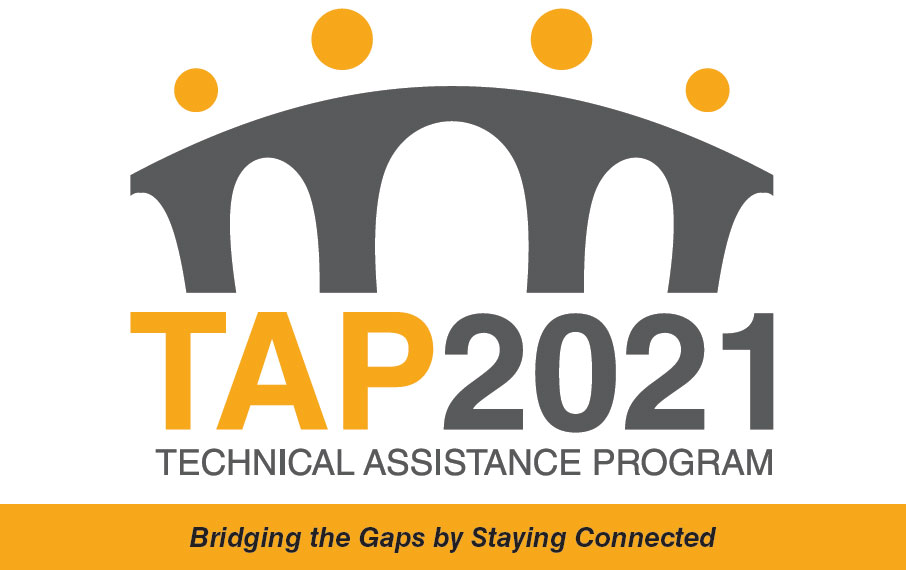 Hensel Phelps recently hosted the fifth iteration of the Technical Assistance Program (TAP), but this year's event came with a little twist. Launched in 2016, TAP provides small business trade partners guidance in working with Hensel Phelps, preparing them for future growth. The program typically hosts 20 small business trade partners at Hensel Phelps' Mid Atlantic District in Tysons Corner, VA. However, this year's program was virtual to ensure we could continue partnering with small businesses, despite a global pandemic. Because the event was virtual, small businesses from across the country could participate, allowing Hensel Phelps to reach over 350 attendees!
Previous programs have been held over a one-day session, but to prevent video fatigue, Hensel Phelps' Supplier Diversity team split the program into one-hour sessions spread over seven weeks. Session topics included project procurement, relationships and estimating, commitment to safety, quality control, project management, field production management and effective team communication. From business development managers in the Mid Atlantic District, to senior safety managers in Northern California, these sessions were supported by Hensel Phelps' managers of supplier diversity, and led by their employees across the country.
Despite the challenges inherent in virtual meetings, the 2021 Technical Assistance Program was a resounding success. Based on feedback from previous TAP iterations, the Supplier Diversity team added a session on effective team communication, which was a participant favorite: "[Applied Photography] had several of our team members in this session and will definitely be making changes moving forward based on the very helpful information provided," stated Theresa Gibbs of Applied Photography, an award-winning architectural, residential and commercial interior photographer based in California.
Sung Park of Janus Contractors, a certified small business specializing in carpentry, thanked Hensel Phelps for their support in growing his small business: "Thank you for integrating us into your firm. When we first spoke around late 2018, we were probably not quite ready to work with Hensel Phelps. But you made a trip out to our humble office and vouched for us to be included on your firm's trade partner list. Recently, we have received two Letters of Intent for projects in the Washington, D.C. area. Without your help, we would not have been able to receive these projects. We at Janus sincerely appreciate your belief in us and your dedication and efforts in creating diversity within an industry, where diversity is sorely lacking."
As part of the continual effort to build new and effective small business partnerships across the country, Hensel Phelps looks forward to future iterations of TAP, in whatever form they may take. To learn more about TAP, Emerging Trade Partners, Head Start Bonding and other small business programs that Hensel Phelps offers to industry trade partners, visit: https://www.henselphelps.com/subcontractor-outreach/.