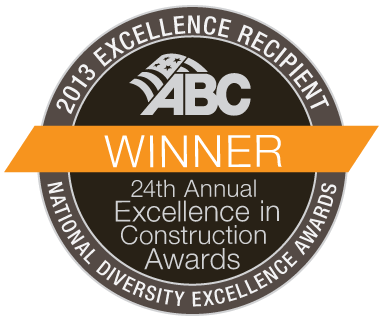 Associated Builders and Contractors (ABC) announced that Hensel Phelps showed a commitment to diversity that has earned it a National Diversity Excellence Award in the General Contractor category. Hensel Phelps representatives received the award during the 24th annual Excellence in Construction Awards celebration.
"Congratulations to Hensel Phelps for winning one of ABC's Diversity Excellence Awards," said 2014 ABC National Chairman Dan Brodbeck, President and CEO of Compass Partners, LLC. "They [Hensel Phelps] have truly displayed exemplary diversity leadership in their workforce, supply chain, and community with best-in-class recruitment policies, retention practices, and training and mentoring programs."
The winning companies, selected from entries submitted from across the nation, were judged based on the diversity of the company; a focus on diversity in hiring practices, training and retention; and contractor/vendor relationships, among other criteria.