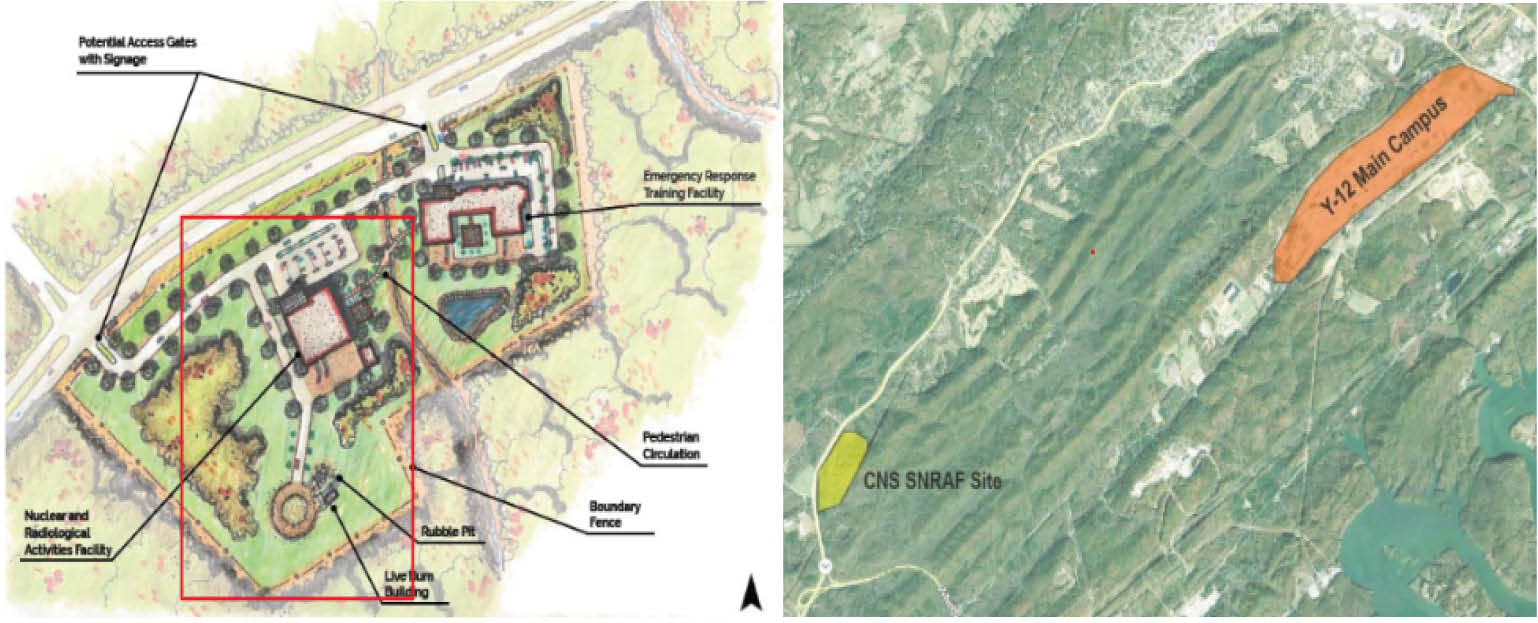 Consolidated Nuclear Security, LLC (CNS) awarded Hensel Phelps the $14.5 million construction management services contract for the Simulated Nuclear and Radiological Activities Facility (SNRAF) in Oak Ridge, TN. In support of the U.S. Department of Energy mission objectives, CNS sought a qualified vendor to build a commercial grade technology demonstration and training facility that will support simulated nuclear and radiological activities at the new Oak Ridge Enhanced Technology and Training Center (ORETTC). The ORETTC will be a highly specialized training facility for national-level emergency response personnel.
The 50,000 SF facility will provide a space for internal and external training, technology demonstrations and storage of training and demonstration aids. The overarching concept for the SNRAF is that training and technology demonstrations will impart a sense of realistic chemical, radiological, nuclear and explosives environment. The audiovisual infrastructure will be paramount to allow for successful augmented/virtual reality within the facility.
The SNRAF will operate 24/7 and will include offices/administrative areas, training/briefing rooms with high bays, conference rooms, break room, storage, a loading dock area and communications equipment. Site work will include stripping the topsoil and grass, grubbing, earthwork grading, trenching, utility installation (offsite tie-in points and onsite), backfilling, storm water management, site roads/site accessibility, parking lot and sidewalks.
Hensel Phelps will begin providing construction management services during the design phase beginning on March 18, 2021 with an anticipated project completion date of August 18, 2022.